Internet Explorer 8 has almost arrived, and just in time for the Microsoft Corporation which faces serious competition from the likes of Mozilla Firefox and the Opera browser. The software giant recently presented the first Internet Explorer 8 release candidate for public download, two years after Internet Explorer 7 hit the web and just in time for the upcoming Windows 7 operating system.
Since Internet Explorer 8 is still a release candidate, and not a final product, it hasn't yet been included on Windows Update. If you wish to try it out now, you must head over to Microsoft's Internet Explorer download page to grab the release candidate and install the 16.6MB executable. PCSTATS loaded up the IE8 browser on a fairly mainstream computer running Windows XP Professional, Service Pack 2.
Browsers aren't particularly hardware intensive, but in case you're wondering the test system had a Celeron 2.4GHz CPU and 1GB of RAM. The minimum requirements for Internet Explorer 8 are a 233MHz Pentium processor, at least 64MB of RAM and Windows XP (Service Pack 2) or higher. Both 32-bit and 64-bit versions of Internet Explorer 8 are available.
Installation went without a hitch, taking a few minutes to unpack and integrate the new browser into Windows XP. During the installation process Internet Explorer 8 will completely replace any previous versions of Internet Explorer installed on the computer, so it's not possible to run two different versions of the software at the same time.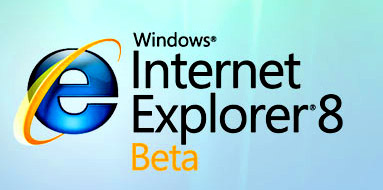 It can be uninstalled afterwards by going to the Control Panel > Add or Remove Programs.
When the browser is launched for the first time it will detect and import your bookmarks and favorites from the previous version of Internet Explorer. You will be asked a few questions during the installation step as it configures the handful of new, mostly privacy and security filtering features.
What's new in Internet Explorer 8?
Microsoft claims that Internet Explorer 8 has a faster rendering engine, better support and stability, and enhanced security. We'll be verifying some of those claims in just a minute, but first lets take a look at the three new things IE8 introduces; Accelerators, Web Slices and InPrivate Mode
Web Slices is a major feature of the new Internet Explorer 8 browser, and what this does is provide constant updates on selected web pages or other web-based information, similar to an RSS feed.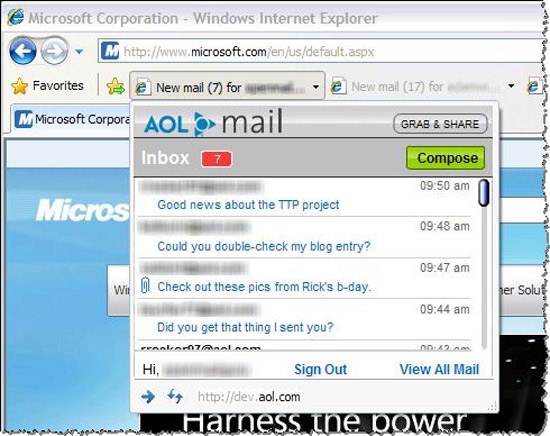 Slices are published by web developers and made available through Internet Explorer's Add-ons page, where they can be downloaded into IE8. To try it out, PCSTATS installed the Digg Slice which shows top stories from the popular technology website. One of the nice things about Slices is that you can set them to update as frequently as every few minutes in order to maintain an up-to-the-minute watch on breaking news. While Web Slices are more streamlined than RSS feeds and offer a suitably slick visual presentation, they do require web developers and publishers to support them. Right now very few websites do, and it will likely be some time before Web Slices are widely adopted.