We're going to assume you have an Intel motherboard and processor at hand, both still in their boxes. For this DIY Guide PCSTATS will be using an Intel Core i7 920 processor and an MSI Computer X58 Platinum motherboard .
Step 1: Remove the motherboard from its box and protective packaging. Place the anti-static bag or foam mat under the motherboard to protect it, then lay the board down on a flat space like a table.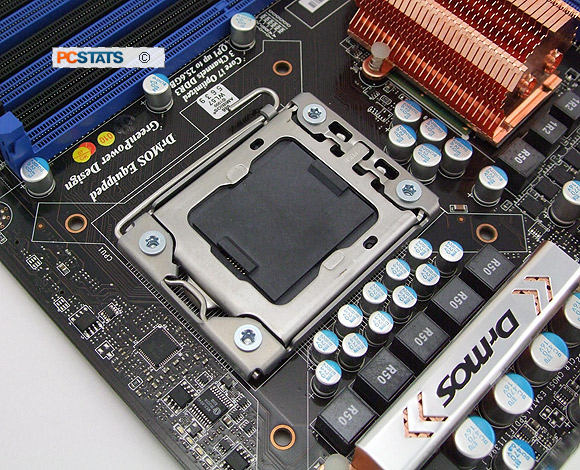 Gently but firmly press the metal lever down and away from the Socket to release it, then pull it back until it hangs loosely. This will release the shim (load plate).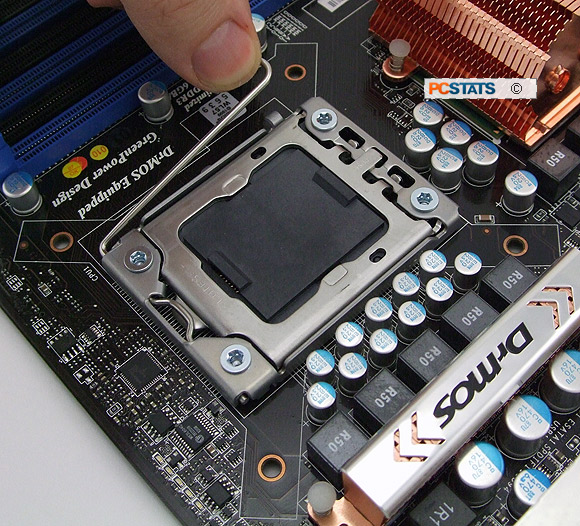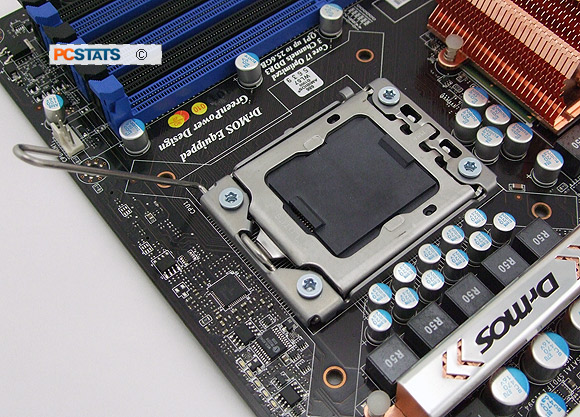 Using the small metal tab on the right edge of the load plate, push down to flip up the load plate to expose the protective cover and CPU socket.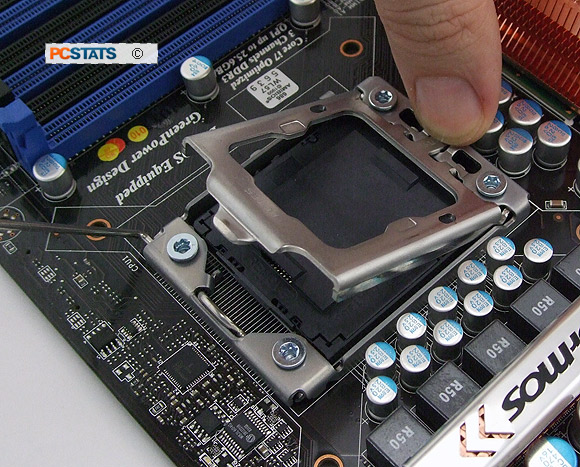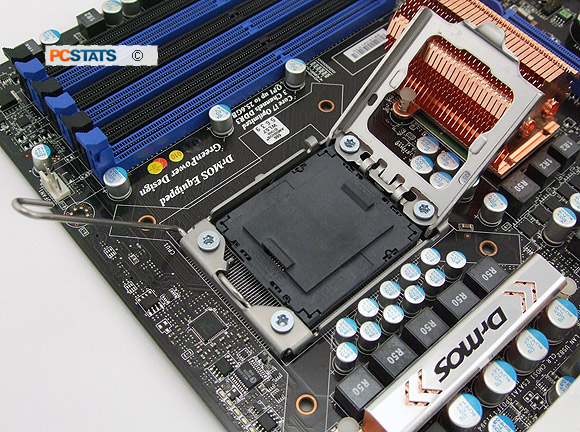 Remove the protective plastic cover and store it in the motherboard box (don't throw it away). Make sure not to touch the pins below!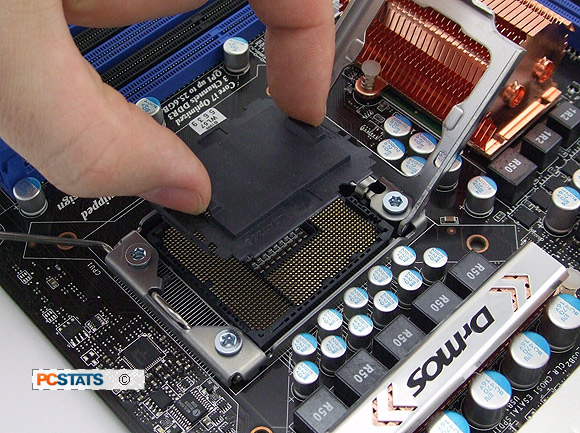 Take a moment to examine the pins, ensuring that none are bent and that no foreign material is present. If you see anything out of position, a pin may be dislodged from the LGA1366 socket.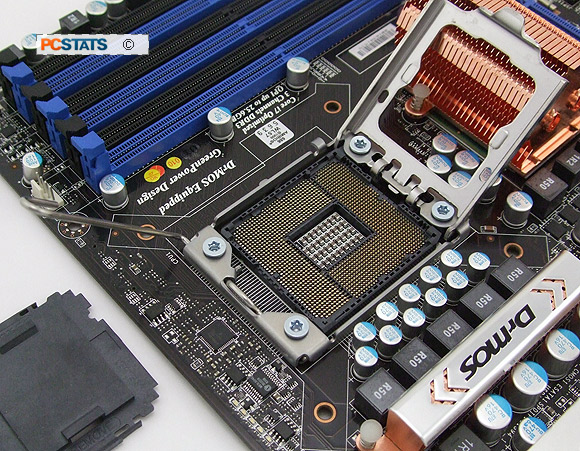 If a pin is out of place it may be possible to very carefully nudge it back into place with the tip of a sharp pin. Now back to the installation...