AMD is making a new addition to its midrange graphics card lineup today with the introduction of the Radeon HD 4770 videocard, based on the companies first 40nm GPU, the RV740. The Radeon HD 4770 strikes a balance between performance and price, coming just under the lucrative $100 mark and slotting in nicely in terms of performance between existing Radeon 4670 and 4850 videocards.
ATI's new RV740 GPU is derived from the venerable RV770 core, but clocked at 750MHz and equipped GDDR5 memory that runs at an even 800MHz, giving it a memory bandwidth of 51.2 GB/s. The memory bus on the Radeon HD 4770 is 128-bit wide, which should make for an interesting comparison between it and the popular Radeon HD 4850. PCSTATS will break down all the numbers in a moment, but first let's introduce the videocard sitting on the PCSTATS' test bench today, the ASUS EAH4770 HTDI/512MD5/A.
ASUS' EAH4770 videocard is largely based off AMD's reference design, although it does use a simpler two-slot wide aluminum heatsink in place of the standard ATI thermal solution. It's not pretty but it is quiet, that's what matters most. The EAH4770 is PCI Express 2.0 x16 compliant, comes with 512MB of GDDR5 memory and the usual list of supported features; ATI CrossfireX, HDCP, DX10.1, SM4.1, and Unified Video Decoder 2 for HD content decoding. ASUS' EAH4770 HTDI/512MD5/A videocard retails for about $109USD / $130CDN / £60GBP at stores like Newegg and CanadaComputers.
Between NVIDIA's re-pricing of the Geforce GTS 250 videocard and the recent launch of the Radeon HD 4890 pushing prices for older videocards even lower, the market for videocards in the $100-$150 price range is suddenly becoming very crowded. Adding another gladiator to the arena can only make things more interesting, so of course PCSTATS is eager to see how the ASUS EAH4770 videocard will compare to this year's mid-range graphics cards and the titans of the previous generation.
It's a videocard war zone out there, let's see how much firepower AMD's latest salvo has!

Asus EAH4770 GDDR5 512MB Videocard

Includes:

User's Manual, Driver CD, Utilities CD, DVI-to-HDMI Adapter, DVI-to-VGA adapter
Introducing the ATI Radeon HD 4770
Most significantly, the Radeon HD 4770 'RV740' GPU is manufactured on the 40nm process, making it the first GPU from nVidia or ATI to be made with this process technology.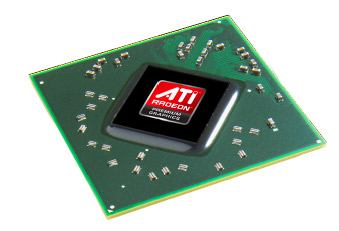 The GPU itself contains 826 million transistors, and total board power sits around 80W. Smaller manufacturing processes improve power efficiency and to some extent allows the GPU to be clocked higher without the lock-step increase in heat. Another benefit is that videocard manufacturers can produce more GPUs from the same silicon wafer, which lowers production costs and keeps the videocard affordable.
To really understand where the new ATI Radeon HD 4770 (RV740) graphics card fit in, it's best to compare it directly against several existing mainstream videocards. For although the new RV740 GPU is a direct descendent of the RV770 from AMD's flagship Radeon HD 4870 and 4870 X2 graphics cards, much of the original card's complex microarchitecture has been stripped down.
While the model numbers indicate that the Radeon HD 4770 is a series "below" the Radeon HD 4850, the RV740 GPU is clocked at 750MHz, compared to 625MHz for the Radeon HD 4850. The new Radeon HD 4770 is paired with GDDR5 memory operating at 800MHz (effective speed: 3200MHz), so it has a higher data rate than the GDDR3 RAM used with Radeon HD 4850 cards.
Videocard Comparison Chart

AMD Radeon HD 4550
AMD Radeon HD 4770
AMD Radeon HD 4830
AMD Radeon HD 4850
NVIDIA Geforce GTS 250
GPU Code Name:
RV710
RV740
RV770
RV770
G92+
GPU Process:
55nm
40nm
55nm
55nm
55nm
GPU Transistors:
242 Million
826 Million
956 Million
956 Million
754 Million
Board Power:
25W
80W
110W
110W
150W
GPU Core Clock Speed:
600MHz
750MHz
575MHz
625MHz
738MHz
Memory Speed:
800MHz(1600MHz GDDR3)
800MHz(3200MHz GDDR5)
900MHz(1800MHz DDR)
993MHz(1986MHz DDR)
1100MHz(2200 DDR)
Memory Capacity:
256MB
512MB GDDR5
512MB GDDR3
512MB GDDR3

512MB GDDR3
Memory bandwidth:
12.8 GB/S
51.2 GB/S
57.6 GB/S

63.5 GB/S

70.4 GB/S
Stream Processors:
80
640
640
800
128
Texture units:
8
32
32
40
64
Raster Operators:
4
16
16
16
16
GFLOPS:
96
960
736
1000
470
However the Radeon 4850 GPU still has more robust architecture; 800 stream processors and a 40 texture units compared to the HD 4770 which has 640 stream processors and 32 texture units. Even the Radeon HD 4770's use of GDDR5 memory doesn't make it a clear winner on specs alone, since it's limited to a 128-bit wide memory bus, whereas the Radeon HD 4850 GDDR3 memory uses a 256-bit wide memory bus.
What all this means is that the RV740 GPU isn't quite as smart as the RV770 or NVIDIA's G92+, but it's not too far off.
The HD 4850 has more stream processors than the HD 4770 (800 vs 640), while the GTS250 makes use of more texture units and vertex pipelines, which turns into greater shader processing and geometry rendering power.

This means that games that feature complex special effects like distortion, HDR lighting or reflections, or in games with especially complex geometry, the Radeon HD 4770 won't get quite as much done each rendering pass, although it does boast compute performance of 960GFLOPs.
Altogether the new Radeon HD 4770 being unleashed today will likely process less shader information in a single pass than the Radeon HD 4850, but compensate for that by running through each pass more quickly. This should translate to very close benchmark results between the two cards in shader-intensive games like Crysis, but there's no need to speculate.
ASUS' EAH4770 videocard is sitting on the PCSTATS test bench right now, so after a bit of overclocking and power testing we'll be able to see how this videocard really stacks up.