All cables from the Seasonic X-750 are wrapped in black wire loom sleeves, the ends are zip tied and covered with heat shrink tubing. The main ATX power connector is ~58cm long as are the other cables to the first connector on the daisy chain.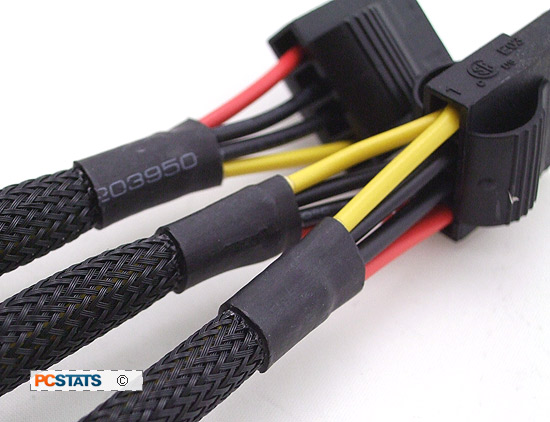 Plugging the modular cables into the Seasonic x-750 is pretty easy, although it does require a fair amount of pressure to make sure the cables are attached securely. The connectors themselves are secured by a plastic retention tab that notches inside the modular cavity. In certain system cases attaching and detaching cables can become an issue since there won't be much room to grip them with your hands.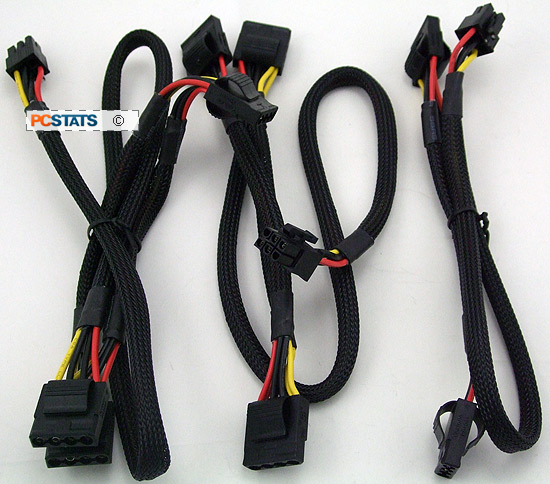 Three 4-pin Molex cable bundles.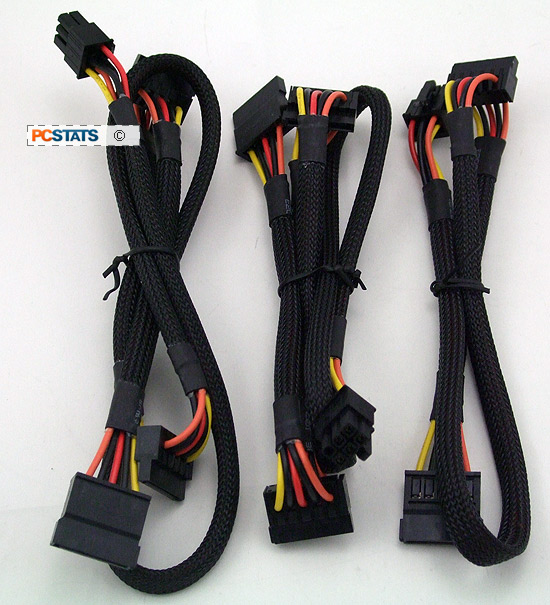 Three SATA cable bundles.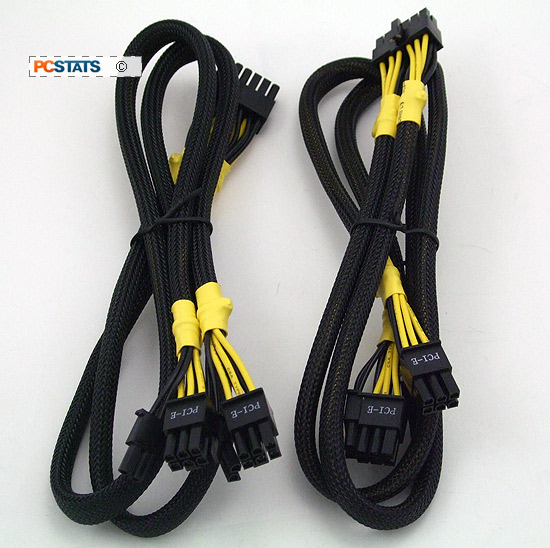 Two PCI-Express cable bundles (4) 6+2 connectors in total.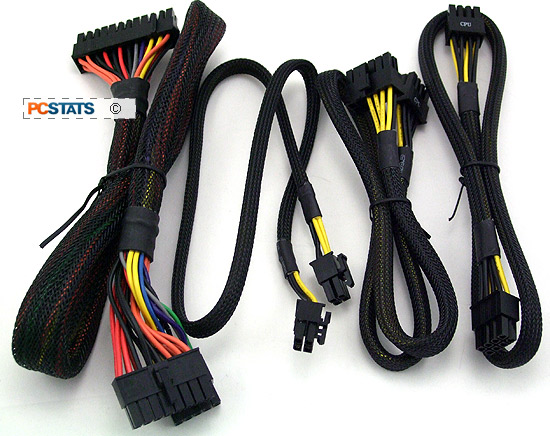 Mainboard cable bundles.
All of the X-750's cables are modular. The cable count adds up to three SATA power cables (eight power connectors total), three molex power cables (eight power connectors total), two PCI Express power cables (four connectors, each can be used with eight or six pins), a single motherboard cable, three CPU cables (two with eight-pin connectors, one with four) and a molex to FDD power converter.
Next PCSTATS will void all warranties and take a look inside the Seasonic X-750 - there are some interesting features you won't find on other power supplies, but don't do this yourself). It's time to open up the X-750 power supply!