If you're a computer enthusiast, you're likely already familiar with Intel's Core i7 processors, which have been widely hailed as the fastest desktop processors available on the market today.
Introduced at the end of 2008, Intel's newest desktop processors are finally maturing and becoming more accessible in the market. It's time to take a look a fresh look at the Core i7 processor.
Intel's Core 2 Duo and Core 2 Quad processor families focused on improving performance-per-watt and better clock-for-clock performance, and have maintained Intel's performance advantage since they were introduced in 2006.
The new Core i7 family hopes to continue this tradition, but places a much greater emphasis on multi-core performance and scaling, by reducing latencies and bandwidth bottlnecks.
Today we're going to be looking at the most important member of that Core i7 family, the Intel Core i7 920 processor. At $346 CDN ($280 USD, £170 GBP), it's actually the most affordable Core i7 processor that's been released so far, the most readily available on store shelves, and by far the most popular.
Aside from a slightly slower clock speed, the 920 has all the same functionality as the faster, more expensive members of the Core i7 lineup.

Intel Core i7 920 Processor

Tech Specs

Core i7 920
Clock: 2.66 GHz
Codename: Nehalem
Cores: 4 (physical) 8 (logical)
L1: 2 x 64K
L2: 256KB per core
Multiplier: 20x
QPI: 4.8GT/s
Package: LGA1366
Socket: 775
organic mPGA
Core: 45nm
Transistor: 710M
Power: 130W Watts
Vcore: 0.850-1.3625V
Cost: $346 CDN
The Core i7 920 is a quad-core 2.66GHz processor, produced on Intel's 45nm manufacturing node and designed for the new LGA-1366 socket. Instead of using the aging Front Side Bus interface, Intel Core i7 processors now communicate with the motherboard using a quicker multi-path interconnect, appropriately called the QuickPath Interconnect, or QPI. Intel's also taken a page out of AMD's playbook, and removed the memory controller from the chipset, placing it directly on the processor.
This means that the Core i7 920 has enough bandwidth for 4.8GT/s (gigatransfers per second) communication between the processor and its chipset, and support for triple-channel DDR3 memory at both 800MHz and 1066Mhz speeds. In practical terms, Intel has effectively removed the bandwidth and latency limitations that hamstrung the performance of its older chipsets, opening up the door for even faster CPU performance.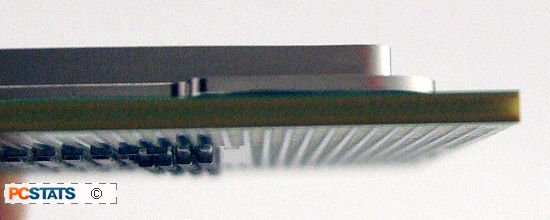 To improve the multi-core processing power of the Core i7 920, Intel has brought back a multi-threading technique called HyperThreading. This effectively doubles the amount of threads the Core i7 920's four cores can handle, so that eight threads can be run simultaneously. We'll be taking a closer look at HyperThreading a little later on in this article.
The Core i7 has a 1366-pad Landed Grid Array (LGA-1366), which requires a matching 1366-pin socket. This new socket isn't size-compatible with older socket 775 coolers and heatsinks, so most users will need an adapter or a new CPU cooler if they want to use after market cooling with their Core i7.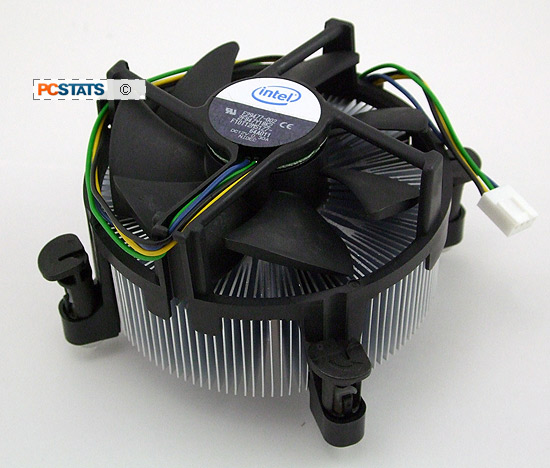 There's been a lot of hype that's proclaimed the Core i7 as the new performance king, and Intel's prices certainly reflect the Core i7's position at the head of their processor families. However when it comes to picking the right processor to put into your new system, will you actually be taking advantage of the kinds of multi-threading performance that the Intel Core i7 offers? With the cost of triple-channel DDR3 memory kits and Intel X58 express chipset motherboards falling, is now the time to invest in a Core i7 920? And perhaps most importantly, how will the Core i7 920 compare to AMD's newest Phenom II processors?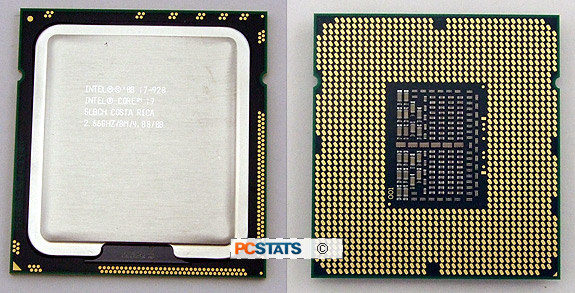 Given the radical changes in the system-building landscape, PCSTATS has decided to put the Intel Core i7 920 back in perspective. Will it be the right processor for you?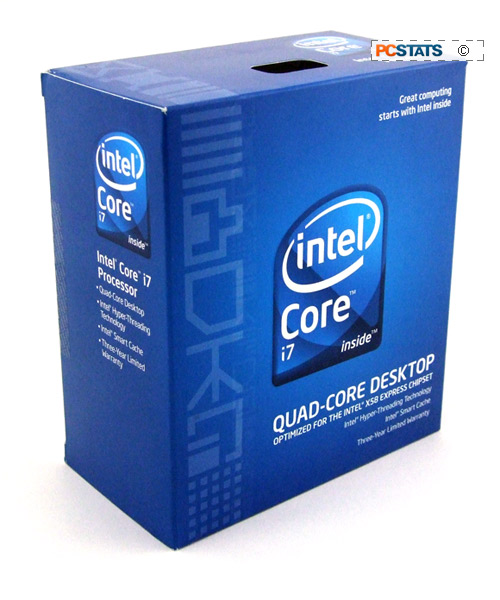 Intel Core i7 Technology
The road to the Core i7 actually started with the demise of Intel's Netburst achitecture. Intel's old strategy for producing microprocessors was to simply increase the core clockspeeds, instruction sets and cache sizes a few ticks every year. Every time this happened the power draw and heat levels would increase as well, until eventually Intel hit a brick wall with the Pentium 4. The Pentium 4 required a small nuclear generator and fire department to run properly, and Intel rightly decided that it was a time for a new strategy.
Intel's new plan was called 'tick-tock', and yes it sounds a little silly, but so far it's worked like, well, clockwork. Every 'tick' year introduces a new shrink to the processor fabrication process, cutting power consumption, reducing heat, and allowing faster clock speeds. The next year is a 'tock', which introduces an entirely new architecture, with new instruction sets, larger caches, and more cores.
The first tock cycle introduced the Core 2 family of processors, broken up into dual-core (Conroe) and quad-core (Kentsfield) CPU lines. These processors used Intel's mobile architecture to radically reduce power consumption and improve dual-core performance.
From there Intel followed up with a die-shrink 'tick' known as Penryn in late 2007, moving its dual-core (Wolfdale) and quad-core (Yorkfield) desktop processors down to 45nm.
Right on schedule in late 2008, Intel's next 'tock' architecture was ready in the form of Nehalem. Officially branded as Core i7, these new processors take advantage of the 45nm production process that was perfected with Penryn, but are designed for better multi-threaded performance, faster clock-for-clock performance, and greater processor-to-system bandwidth. Later on in 2009 Intel will introduce Westmere, a 'tick' die-shrink that will shrink Nehalem down to a 32nm manufacturing node.
Find out, right after the jump!