The AMD processor should sit flat in the AM3 socket with the little gold triangle pointing towards a similar alignment mark in the socket. If the CPU is not flush in the socket, or refuses to seat properly, remove the chip and check the orientation once more.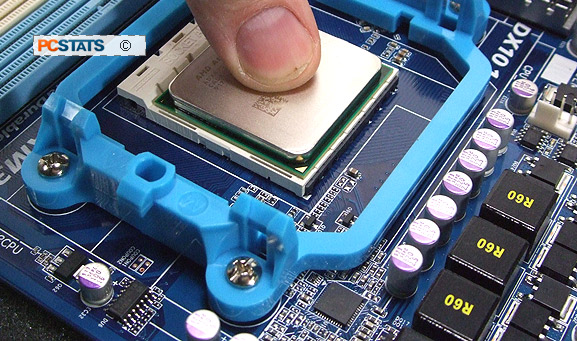 Press the processor down to ensure it is sitting flush in the socket with one finger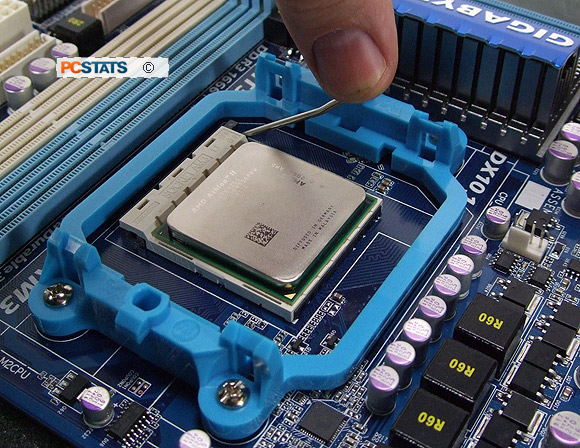 Step 3: Lock the processor in position by closing the metal socket cam lever arm. It must be closed completely. In the image below the arm is not completely closed which is a common mistake novice computer users make.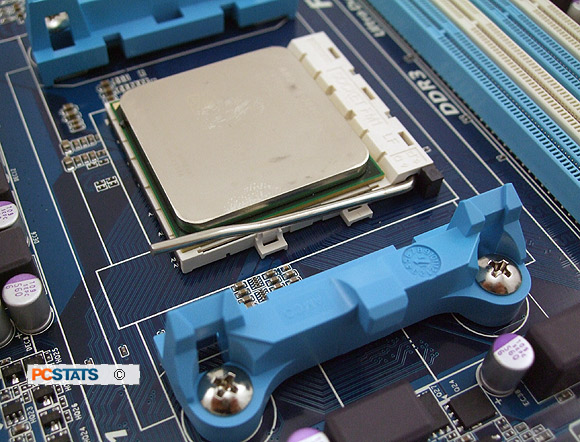 ddd
Push the metal lever down until it 'clicks' into position. Now it is fully closed.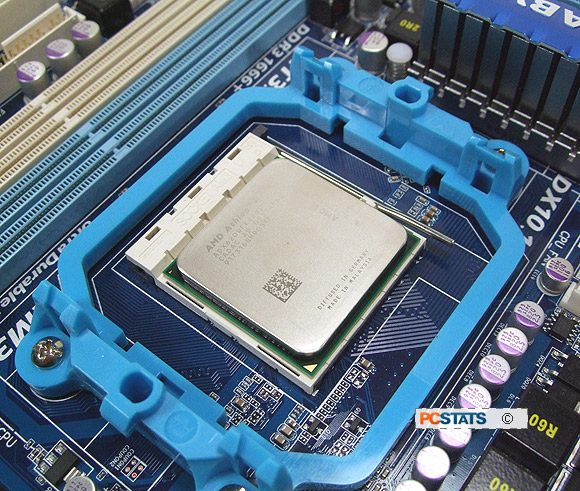 Your AMD processor is now correctly installed in a socket AM3 motherboard and ready for the next step, installing the CPU heatsink. Before you can do this though, you may need to install the motherboard into your computer case. If you need any help on this topic, see this PCSTATS Guide on that subject.
Now it's time to install the heatsink, this isn't complicated but can be a little tricky in the confines of a cramped computer case. PCSTATS will be focusing on an AMD reference heatsink for this part of the DIY Guide.