Installing an AMD Socket AM3 processor into a motherboard is not a difficult task, but if you've never done it before some friendly guidance is usually a good idea. Most users tend to encounter problems attaching the AMD heatsink correctly or are unsure about which CPU is compatible with each different socket version. Other times, novice users will be unaware of how to orient the CPU in the socket properly so it's keyed correctly and fits in.
When it comes time to upgrade an old AMD processor with a new chip, the number one issue PCSTATS hears about is damaged electrical pins on the underside of the CPU. Nine times out of ten this happens by pulling too strongly when the heatsink refuses to let go of the CPU... Trust me, there's a right way and an "I didn't read the instructions" way to go about installing and removing socket AM3 AMD processors.
To help novice computer users who aren't entirely confident they can install an AMD CPU into a fresh motherboard, or upgrade an older socket AM3 processor, PCSTATS put together this illustrated Beginners Guide. If you are planning on building a AMD based computer anytime soon, bookmark this article for future reference
The AMD Processor and Socket AM3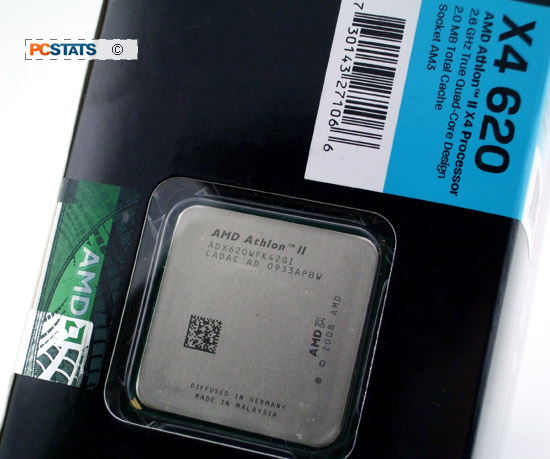 AMD socket AM3 processors have 941 little gold pins on the underside of the processor which make electrical contact with an equal number of mating pin-holes in the processor socket. When handling the processor, never touch the electrical pins. These pins can be damaged by the oils on your fingers, bent out of shape or broken off by careless handling.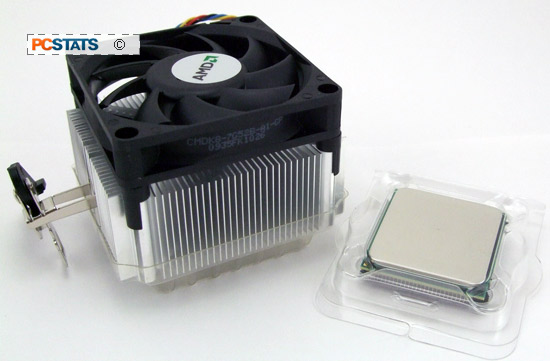 In very rare circumstances, a static electric charge may fry the integrated circuit at the heart of the processor package.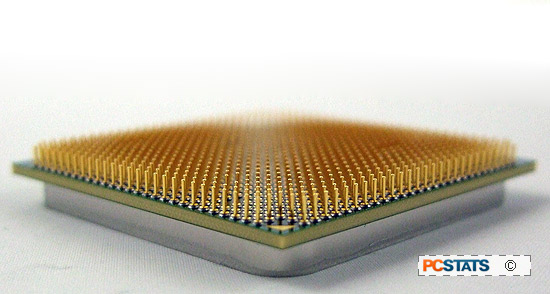 The correct way to hold a processor is by the edges of the green PCB so your fingers do not touch the delicate gold pins. Incidently, this is also the proper way to hold a Printed Circuit Board (PCB). Occasionally, motherboard and videocard capacitors will continue to maintain a charge after the device is de-energized - the PCB is non-conductive so it can save you from a potentially nasty shock.
Generally speaking it's best to leave the CPU in its protective carrier until the moment you're ready to install it. Otherwise place the CPU on bit of antistatic foam or a clean sheet of paper until you're ready to install the chip into the motherboard socket.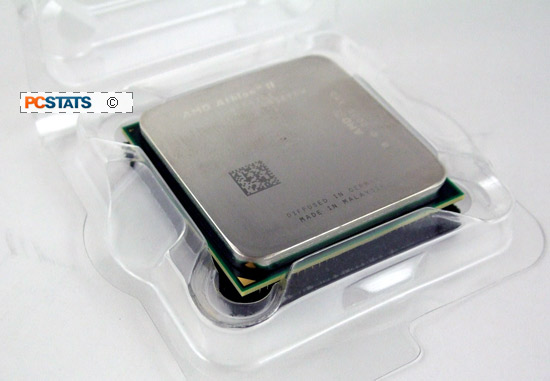 As you proceed through this PCSTATS Beginners Guide, remember that it's extremely important the processor be installed slowly, carefully and vertically into the socket, and removed the same way. Any careless handling will damage the electrical pins and may leave you with a useless high tech paperweight.
PCSTATS will now describe the step by step process of installing an AMD socket AM3 processor correctly into a socket AM3 motherboard. It's not the hardest thing in the world, but it pays to be careful and follow a predetermined set of steps if you've never attempted this before.
There are one or two tricks to getting chip into and out of the CPU socket without damaging anything, so let's begin...