Step 2: Remove the socket LGA2011 Intel Core i5 or i7 processor from its box and plastic clam shell packaging. Take off the protective black plastic chip carrier while being careful not to touch the gold pads on the underside of the processor.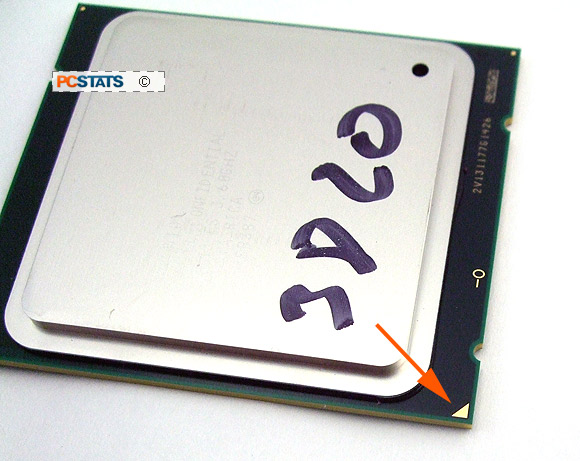 Note which corner of the processor has the little gold triangle (highlighted in the image above) and align this mark with the triangle stamped into the LGA2011 metal socket frame (highlighted below).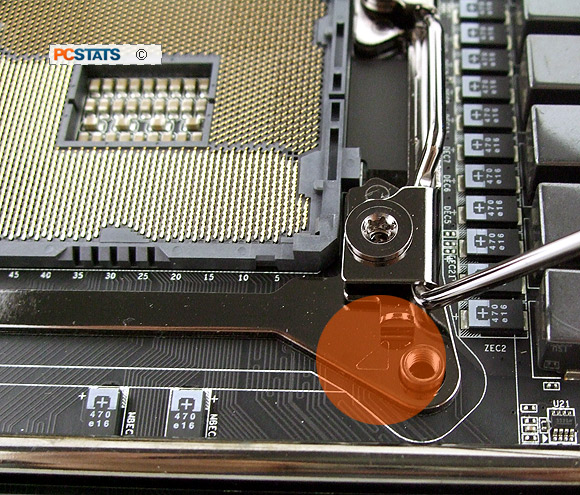 While holding the CPU by the edges without the notches , gently lower the Intel processor, vertically, down into the LGA2011 socket.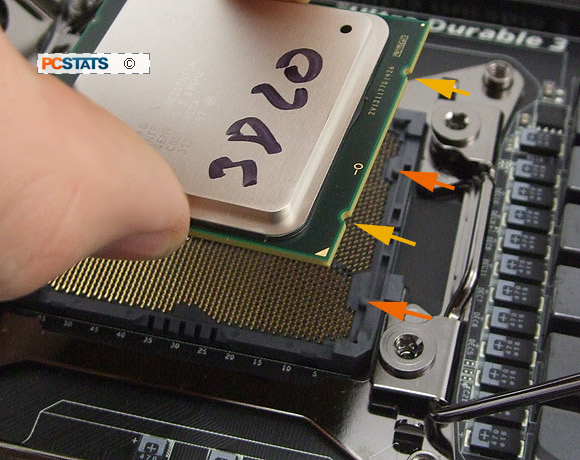 Ensure the notches in the CPU substrate (yellow arrows, above) line up with the corresponding tabs in the LGA2011 processor socket (orange arrows, above).
If you hold the CPU at the center, you'll find there is enough clearance for your fingertips to lower the CPU all the way into the socket.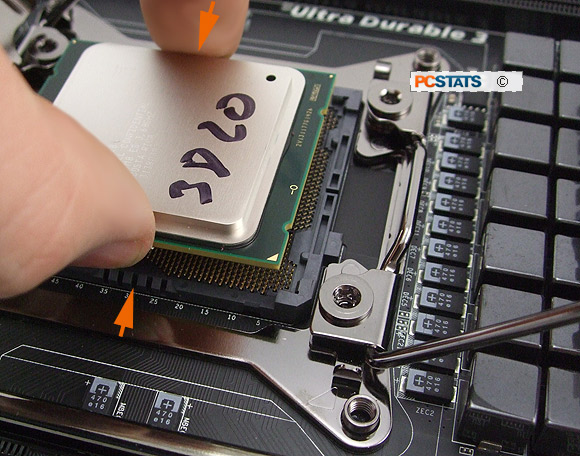 Other ways of holding the CPU may force you to drop the processor into the socket and this can cause damage if it goes in slightly crooked and bends a contact pin.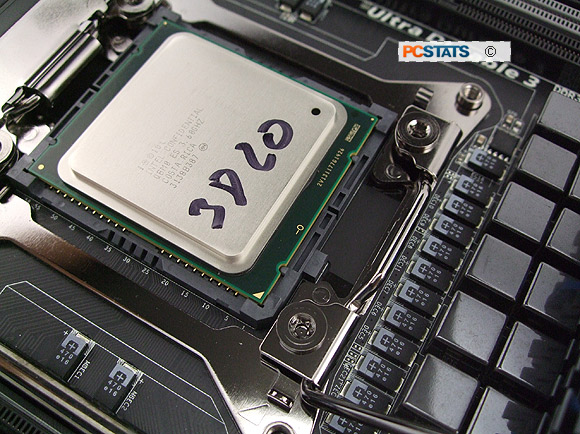 When properly installed, the gold triangle will line up with the triangle in the metal LGA2011 socket frame, the processor will be sitting flush in the socket and both sets of tabs will be matched to the notches in the green CPU substrate, as pictured above and below.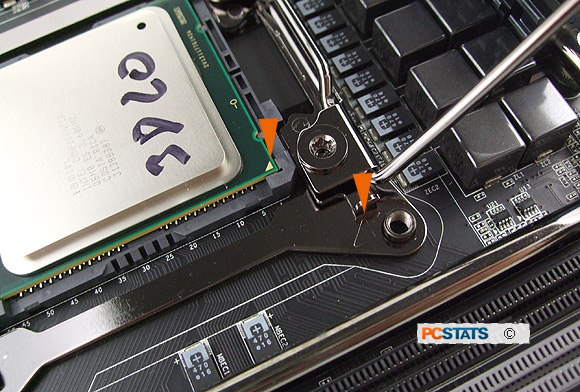 If the CPU is not flush in the socket, or the tabs are not aligned, remove the CPU and double check the orientation before reinstalling the CPU into the socket again.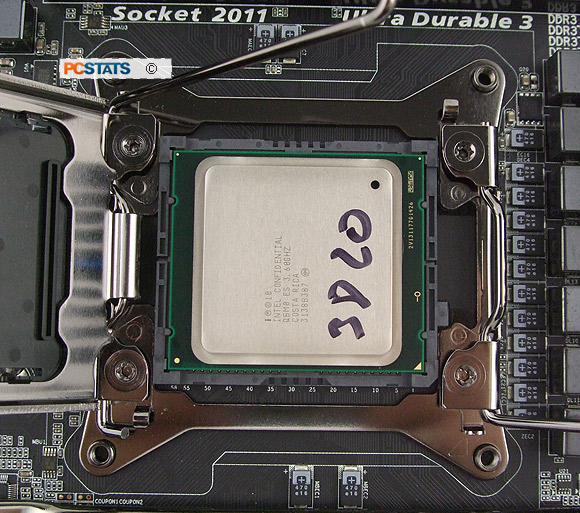 Next up, locking the CPU in place.