Free Web Harddrive Roundup
---
There was a time when we relied on a thing called a floppy disk, Remember those square plastic things that you stick into the slot on the front of your computer? These days, however, people are finding that floppy disks just don't cut it anymore. Many files are bigger than the 1.44 MB that fits on a floppy, and disks have a tendency to be damaged, erased, or even lost. Now that the whole world is wired, accessing files has never been easier. There are tons of websites offering free harddisk space, to store, back up, and share your files. How much space can you get? Which one is the best? Read on, we'll tell you.
---
Driveway.com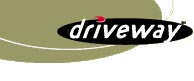 This is one of the better known sites for free space. This one starts you of with 25MB of space just for signing up. You can get more space easily though. Take 5 minutes to fill out a couple surveys and suddenly you have 45 MB of space to play with. The more friends you sign up, the higher that number goes. They do send you periodic emails which tend to be annoying if you hate spam as much as I do. Driveway.com, however, is reliable, and easy to use
---
i-drive.com

i-drive.com is one of the best sites out there for webspace. Not only does it not set a limit on how much space you can use (that's right& I said unlimited space) but it also allows you to play your videos, or mp3s, with out downloading them to your computer first. This site also lets you share files and offers a variety of other options such as creating an online photo album. But the unlimited space is hard to beat.
---
Xdrive.com

Another site that allows you to remotely play your music is X-drive.com. It limits you to 100 MB though, so if you are talking in mp3, that's between 20 and 30 songs. As a side note, xdrive.com looks very cartoonish, and almost gives me a headache if I look at it long enough. Again, the ability to play files is a plus, but i-drive does the same, and doesn't limit your space.
---
Xoom.com

This all purpose website not only offers 500 MB of free space, but also free webhosting, email, and a variety of other services. With xoom.com you can browse through certain shared files of other users, and download the ones you like including graphics, videos, and music. Xoom.com offers a variety of services and products, some of which are worth taking advantage of.
---
And the winner is...
When you think about it all, you can't beat unlimited space AND the ability to use your files with out downloading. I-drive.com is the only site I've found that offers both of those options. At the same time, it is pretty simple to use, and is nice to look at. With most of these sites, it is possible to set up a web folder on your desktop. Instead of loading your browser and going to that site, up/downloading a file can be as simple as clicking an icon.
There are a lot more free space sites out there including www.filesanywhere.com, www.diskwise.com, www.freedrive.com, www.juston.com, and a bunch of others. So look around, but I still say that i-drive is really hard to beat.