Of all the portable storage devices we have had the chance to look at this is the first that actually works well. It transfers data at a rate equivalent to that of an internal drive, is upgradeable, scalable, and just looks cool. We've been using it to transfer data to and from a PC and Mac, and found it super-helpful. Especially when you consider difficulties in connecting PC and Mac computers on an Ethernet, the HotDrive provides an excellent means of moving a Gig (or twenty) fast and easily.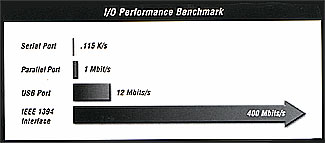 The only downside that we can see is that the case is not as rugged as it could possibly be. The design of the enclosure means that inter-office data transfers are okay, but packing it in a bag and taking it out into the field might be hazardous. The plastic is designed to look good but not absorb shocks or drops which can occur with portable devices.
All that said, and considering past experiences with external hardware, we give the 20Gig fireLine HotDrive the very first PCstats Editor's Choice Award! Congratulations, it's well earned.