Abstract: Who doesn't like to see the coolest gadgets to hit the high-tech market? I know we do! We've compiled a gallery of the coolest innovations that caught our attention at COMDEX 2000.

Home > Reviews > Computer / SFF PCs > Comdex 2000
Dual screen cell phones, DVD player, digital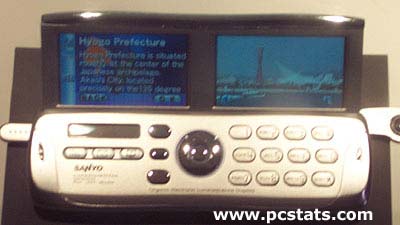 In this Sanyo prototype from the same mobile-phone display, the designer opted for two back-lit colour LCD screens, and an additional LCD display for general phone features (upper left bar). The object coming out of the unit, middle right, is a camera if i remember correctly.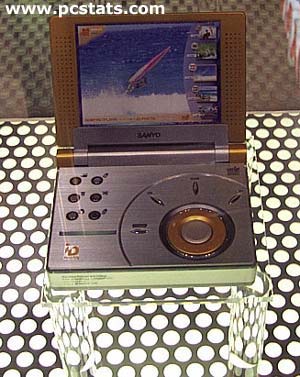 This Sanyo prototype is of a nonfunctioning DVD player. Probably designed with the movie-fanatic traveler in mind, the metal construction gives it a very rugged appearance that would hopefully survive more than one transatlantic flight.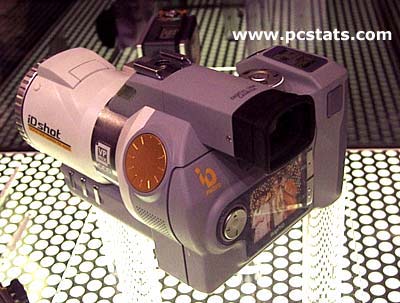 The Sanyo iD-shot is a non-functioning prototype of a digital camera. We're not sure if the unit is meant to store images and digital movies on flash media, micro drive or CD-RW. With a viewfinder and back-lit colour LCD display, along with attachments for traditional flash attachments, the camera would appear to be targeted towards the professional photographer.