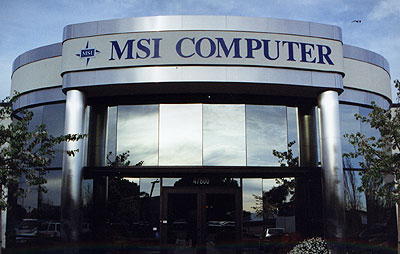 The outside of MSI's office is very nice mirrored glass, and a bit blinding in the afternoon sun :-)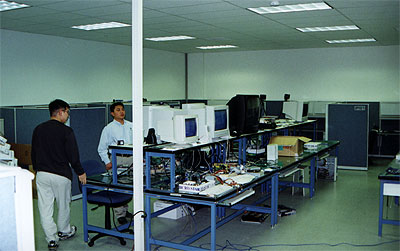 These two guy's get to test motherboards all day long...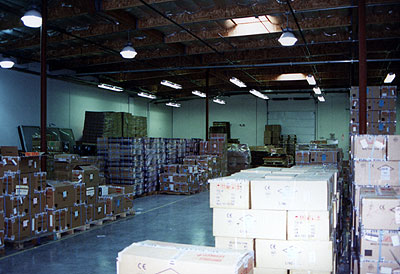 The MSI warehouse is in the back of their office. There are more motherboards in this one room then well... just about anywhere. This is just half of the warehouse, and the boxes of motherboards are packed about 10-12 feet high in some areas!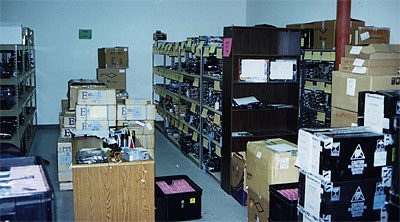 Ever wonder what happens when you have trouble with your motherboard and send it back for a good fixing? This is the RMA room, and it probably has a few hundred boards from all over North America waiting to be looked at or fixed. According to MSI, most of the problems they see are very minor, and related to improper configuration rather than some kind of physical problem.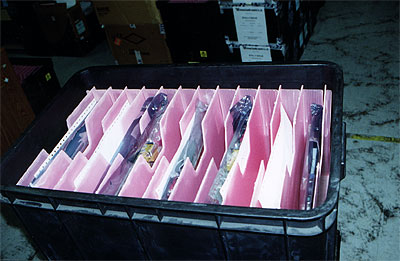 The boards are stacked in special anti-static cartons before they are transported to another room where they are tested, probed and fixed by a dedicated RMA staff.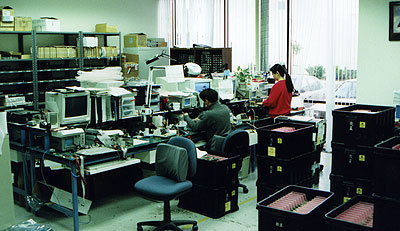 These are just two of MSI's RMA staff. The special anti-static cartons are packed with motherboards waiting for some care and attention. Each work station has a wide assortment of tools so they can properly diagnose problems if there are any, or figure out what might have been configured improperly.