iSoft's Sandra v7.6.49
Next up was SiSoft's Sandra v7.6.49.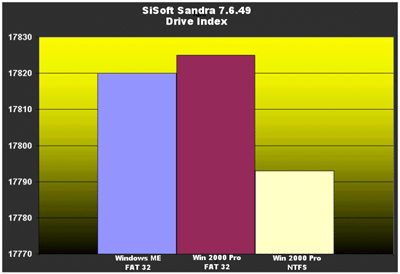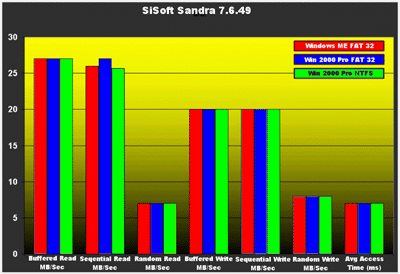 Sandra doesn't give any decimals in the results, so the results were pretty consistent. The buffered and sequential results here are pretty similar to the numbers from CliBench. Sandra reports the drive's access time as 7 milliseconds, 1.5 milliseconds under its specified rating.