As you can see from the window below there are a lot of different actions that can be taken for any given power-related event.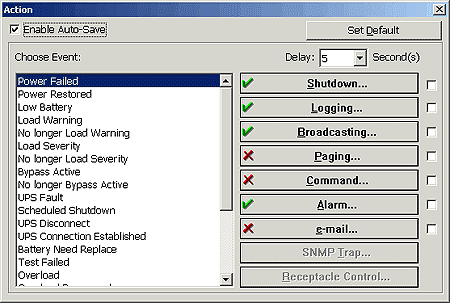 For instance, should there be a power failure you can set the UPS to automatically shut down the computer. That way, if no one is around, your computer will shut down safely before the batteries run dry.
One feature I thought was really neat was the ability for the UPS software to be configured to send out an e-mail in the event of power failure, or other event.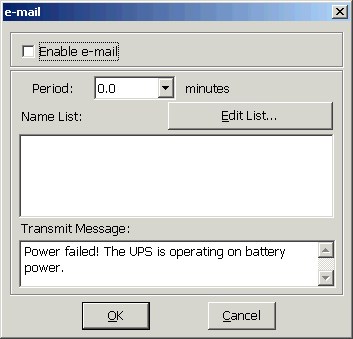 A very cool feature, especially if you're away from that important PC a lot of the time. Belkin's Bulldog Plus software also has event logging features, and can track the history of the power the UPS receives.