AMD Athlon64 3200+ 32/64-bit Processor Review
---
In the late 90's AMD released several processors in hopes of stealing the spotlight away from Intel and its Pentium II and later Pentium III processor. Tired of being an "Intel clone," AMD's goal became to set market trends, instead of just following the lead of chipzilla. AMD's K6, K6-2 and K6-III processors all had a lot of promise, but with constant delays and manufacturing problems they just fizzled, ending up competing against Intel's bargain-basement budget Celeron processor, instead of the Pentium II's.
Four years ago, AMD finally got everything right with the K7 core, also known as the Athlon. With the Athlon, AMD had accomplished their trend-setting goals, and observers could see the Athlon was clearly superior to the Intel's Pentium 3 chip. To top things off, the Athlon was also less expensive, and AMD was not hampered with manufacturing/supply problems as they had experienced with earlier processors.
Of course that's ancient history now. We all remember fondly how AMD stole the performance crown from Intel for a good part of those last four years, and how the Athlon has evolved. Now with the reliable K7 near the end of its life, we look forward to AMD's K8 processor, which is being called the AMD Athlon64.
With the K8, AMD has even more ambitious goals than in the past; they're simply trying to revolutionize the computer industry. The K8 will be the first 64-bit desktop processor which is fully compatible with 32-bit and 64-bit software!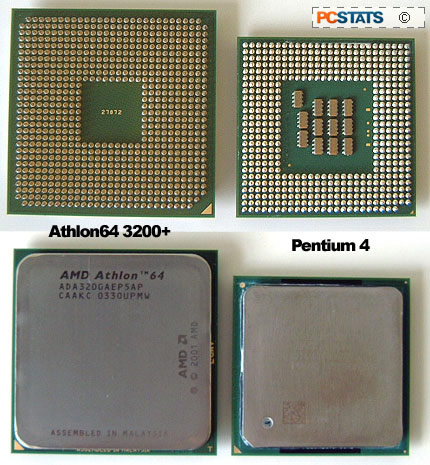 With 64 bit software obviously the way of the future, the Athlon64 processor allows users to migrate their software over to 64-bit when they're ready. This contrasts pure 64-bit processors which translate into expensive purchases of new hardware and new software. With the Athlon64 processor capable of running 32-bit software now, you can even still use your favorite 32-bit applications under a 64-bit OS later.