While Gigabyte motherboards have been very good stock performers, they have never really been "the best" overclockers. It's okay though, I understand that catering entirely towards the enthusiast market is very expensive for the few customers there are out there.
Starting at 200 MHz we began to slowly raise the clock speed of the K8NNXP motherboard. At 213 MHz FSB we began to experience some memory related stability problems and had to tone down the memory speed. At 217 MHz we had to raise the processor voltage to 1.6V to help stabilize things. Everything went smoothly all the way up to 227 MHz.
It seemed the board just didn't want to go any higher, raising voltages, lowering memory timings didn't seem to help. Still, 227MHz is a respectable number.
The K8NNXP BIOS: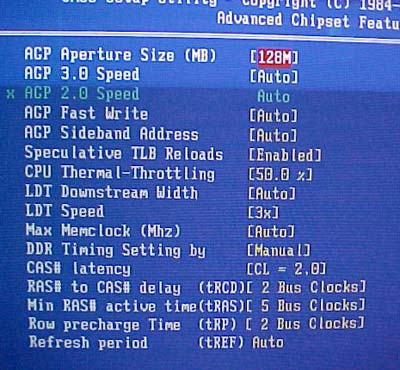 As with all Gigabyte motherboards, the Advanced Chipset Features are disabled until you press CTRL + F1. After they're unlocked you have access to AGP tweaks, HyperTransport settings and of course memory timings.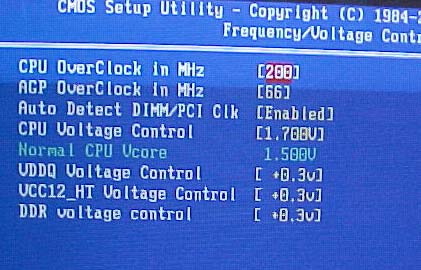 You can adjust the motherboard frequency from 200-250 MHz in 1 MHz increments and AGP speeds from 66-100 MHz again in 1 MHz steps. Maximum CPU voltage is 1.7V, DDQ +0.3V, VCC12_HT +0.3 and DDR 2.8V. Now, time for some benchmarks!