While most manufacturers bundle Nero burning ROM with their CD/DVD writers, LG includes B's Recorder GOLD Basic.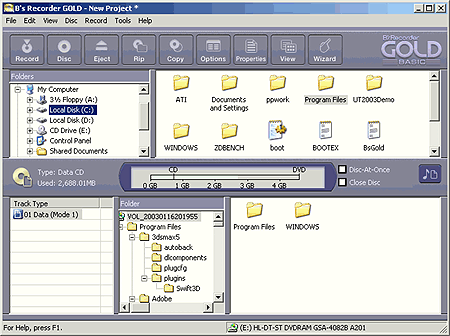 B's Recorder GOLD Basic is extremely easy to use, simply drag and drop whatever you want to burn into the appropriate window. The first window on the left on the bottom half of the screen is for audio files and the two to the right are for data. You can do disc-to-disc burns and even rip audio...
After the CD/DVD has been burned, B's Recorder GOLD Basic can do a data verification and comparison to ensure that the data on the disc has 100% integrity.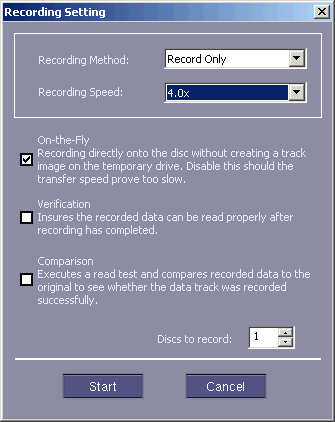 The software does not seem to support data over burning, so those of of you who like to push the limit will have to get your "fix" elsewhere. For those of you who are newbies to CD/DVD burning, the wizard can easily guide you to burn whatever you'd like.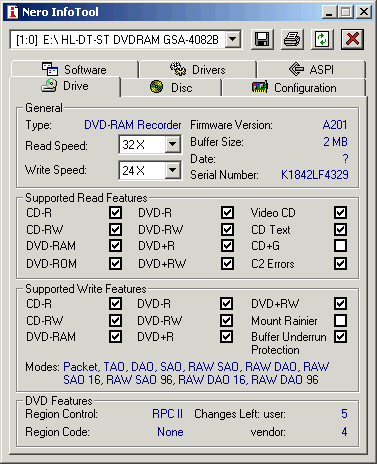 As you can see from the Nero Info Tool the drive can read pretty much every media except CD+G. As for burning, the drive also supports everything except for Mount Rainier.