To use Zonealarm first download and install the software.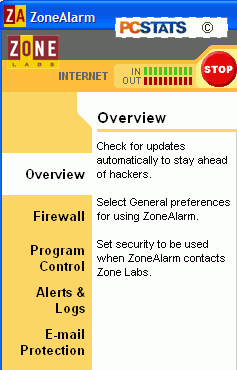 Go to 'alerts and logs' and change the 'alert events shown' setting to off. This is just to prevent the program informing you every time it blocks data remotely.
The main advantage of Zonealarm over the XP firewall is its ability to block data coming from inside your system out to the Internet. This enables it to catch Trojan horse viruses and spyware in the act and prevent them from sending privacy and security compromising data from your system. Zonealarm will pop up a permission box every time a program attempts to access the Internet.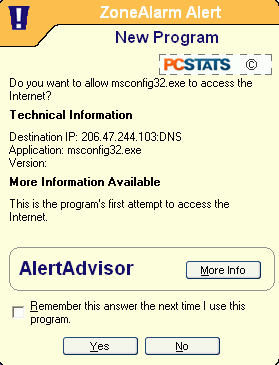 If it's a recognized program like IE, you can allow it permanent access by checking 'yes' and 'do not ask this question again.' Otherwise, you can go to the 'program control/programs' window within Zonealarm and manually set which applications can access the Internet.