The cure: Raise Internet Explorer's default security level.
Fortunately, IE can be set to a more restrictive level of security. At this setting, the browser will not run certain types of content found on websites. This includes potentially malicious ActiveX code. Of course, this can also change your web browsing experience, as it will cut off certain content from safe websites also. To get around this, you can add known safe sites that you regularly visit to Internet Explorer's 'trusted sites' list.
To raise IE's security level:
Open Internet Explorer, go to the 'tools' menu and select 'Internet options.' Now select the 'security' tab.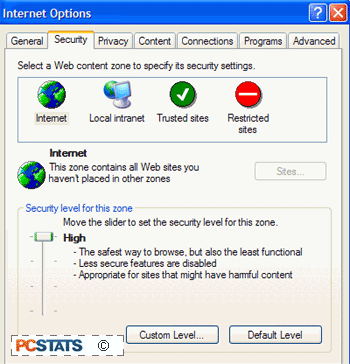 Set the Internet zone to the 'high' security setting. This will ensure that IE will not run activeX instructions, the means by which most browser hijackers get access to your computer. You can place trusted websites that you regularly visit into the 'trusted sites' Internet zone.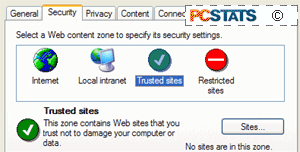 Site addresses that you enter here will be mostly unrestricted, allowing them to display their content properly.