The cure: Install and use a reputable spyware finding/removal tool.
Fortunately, certain individuals have devoted a lot of time and effort to create free software which is specifically aimed at removing these (legal) pests from your system. One software system we tend to use is Ad-Aware, freely available from the Lavasoft website as it is the most popular and frequently updated removal tool. Ad-Aware functions much like any antivirus program, so it should seem instantly familiar to most users.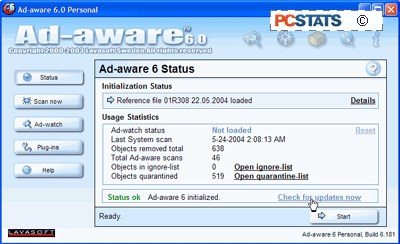 Use the 'check for updates now' function to make sure you have the latest updates. Hit the 'start' button and choose 'next' to scan your system with the default options.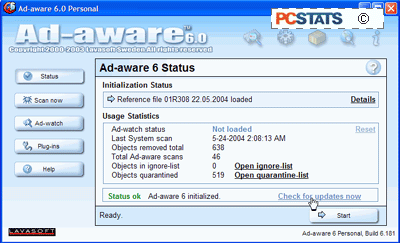 Once the scan is complete, you will be shown any suspicious files, registry entries or cookies detected. You can now delete or quarantine these files.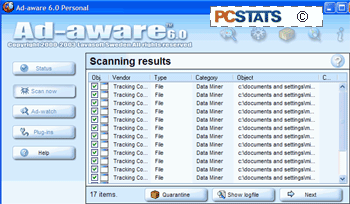 If Ad-aware found and removed malicious software, you should empty your recycling bin and restart your computer and scan again to make sure it is completely removed. Make sure to rescan your computer weekly.