Bright Green and Chrome
The Ultra X-Connect Green UV power supply is definitely a case modder's dream PSU, and it's easily the most decorated unit we've ever seen. The dark chrome finish smudges very easily, so you'll definitely want to clean it of fingerprints before you install it into the case.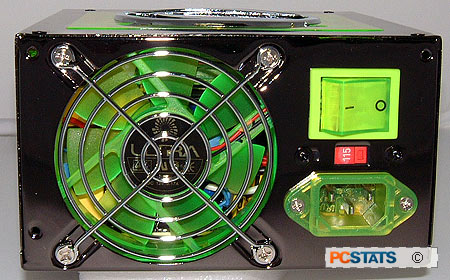 Three sides of the PSU feature green UV reactive windows that allow you to look into the power supply, and that glow under UV light. Inside the PSU we find two 80mm fans, although finding detailed specs on them was impossible since they were relabelled. The intake fan has a circular cold cathode similar to the Sunbeam cold cathode fans, and when powered on, looks very snazzy.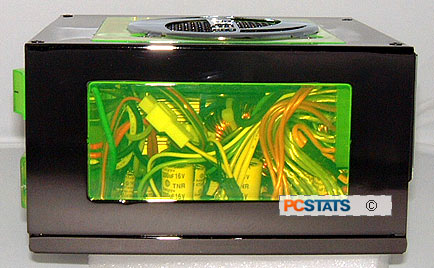 As mentioned earlier, the Ultra X-Connect Green UV power supply is UV reactive and so are the cables and the Ultra logo! When you shine a UV cold cathode on the PSU, it glows a nice neon green while the cables are more cyan in colour.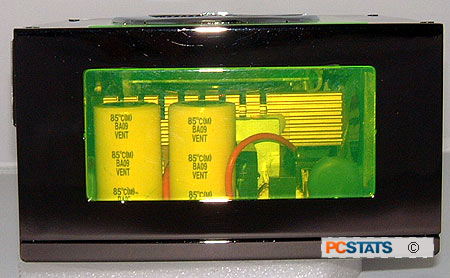 To top things off, the Ultra label on the power supply cables reflect the UV light back in a nice bright blue colour which looks awesome.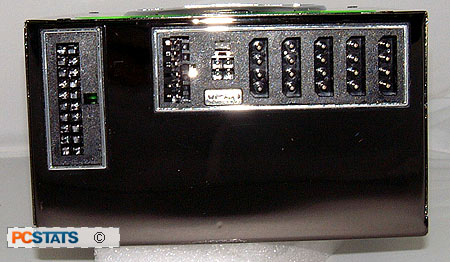 When the Ultra X-Connect Green UV 500W PSU is all hooked up there are eight free molex, one floppy and two Serial ATA power connectors.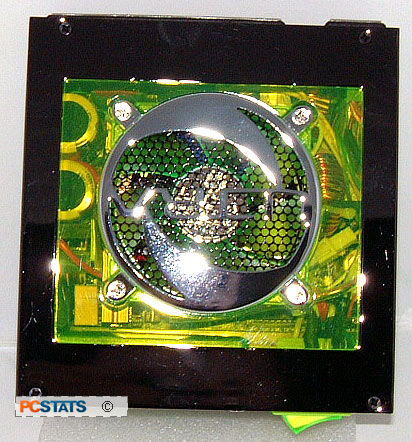 The cables are a good length too; the shortest is 25cm in length while the longest are 60cm. Despite the cables being wrapped in a wire loom and then a rubber sheath, they are actually very easy to mold into position.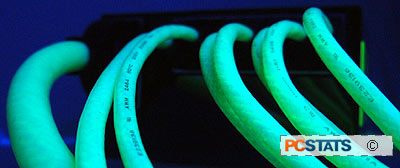 Even the thick 20 pin ATX power cable was able to make sharp bends quite easily.