We were impressed with the speed of the search, though there were some curious results. Here's what we ended up with: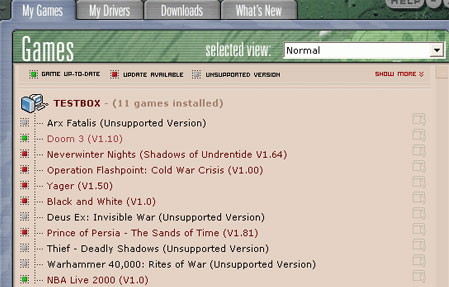 As you can see, Gunmetal was not detected at all, though this is not one of the more popular games in our test set, having the dubious distinction of being at least twice as popular as a gaming benchmark than as an actual game. More unusual is the fact that several of the more popular games on the test machine including Thief and Deus Ex are listed as 'unsupported.' More on this later...
The main screen of Grease Monkey is composed of four main tabs, 'my games,' 'my drivers,' 'downloads' and 'what's new.' Let's take a look through these screens, starting with the most important one, 'my games.'
Tracking game patches and files with Grease Monkey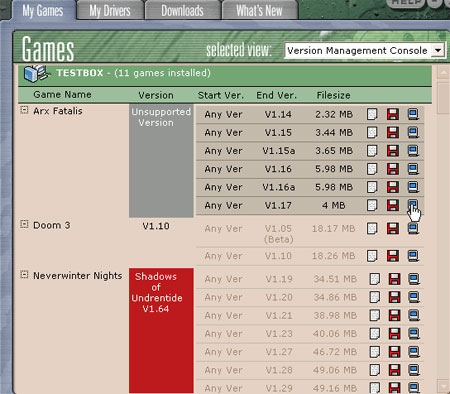 As you can see, VIA's Grease Monkey software breaks games down into three major categories. Those unsupported by the program (grey), supported programs with available updates (red) and supported programs which are fully up to date (green).