Far more important is the fact that the game demos here begin downloading instantly and speedily. This tempted us to try out several game demos we otherwise wouldn't have bothered waiting in line at FilePlanet for. Of course, this is a paid service just like that website's premium servers, so fast service is expected. Having several downloads going at once worked just fine.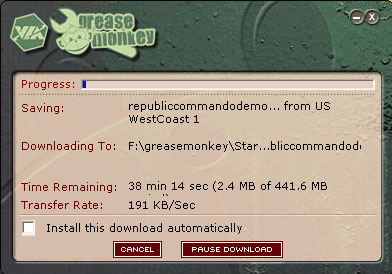 The available content on the 'maps/expansion packs' section of the 'download' tab was nicely presented, but rather limited, suggesting that users would be better off resorting to their gaming communities for downloads of this sort. While enthusiasts of big time games like UT2004 and Half-Life 2 will be satisfied, those seeking mods of less popular games will need to look elsewhere.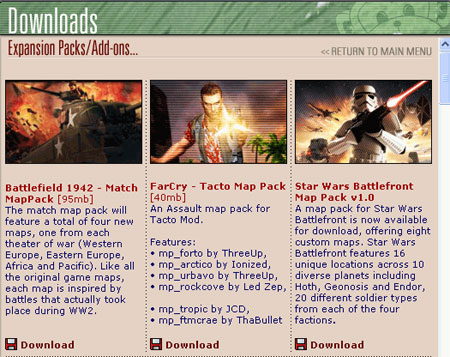 During the course of this review, content on the demo and add-ons pages was updated several times, which bodes well for Grease Monkey being able to offer subscribers a worthwhile experience over the course of the year.
The final tab, 'What's new' offers a quick overview of the latest demos and patches that have been released.