The Seasonic S12-430 is fairly plain looking black unit with a nice heft to it. The back sports a fanless waffle grill for improved airflow and holds the power switch, and plug. No international voltage switch is required due to the model's 'Universal free AC input function' which allows it to auto-sense the voltage.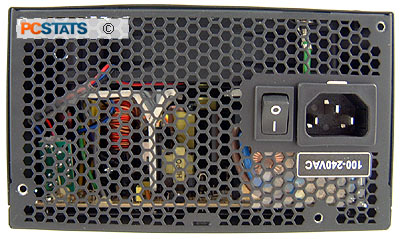 The large 120mm cooling fan in the bottom (facing into the PC), serves as this power supply's sole means of moving air. It brings the hot air up from the PC and exhausts it through the honeycomb grill.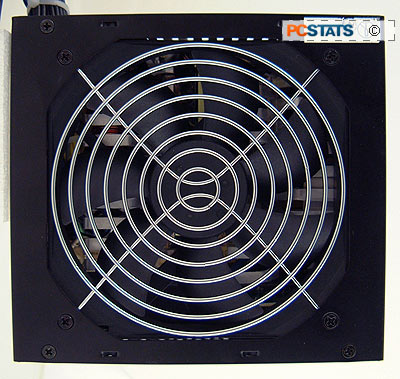 The bottom of the unit contains the opening for the 120mm cooling fan, protected by a wire fan grill.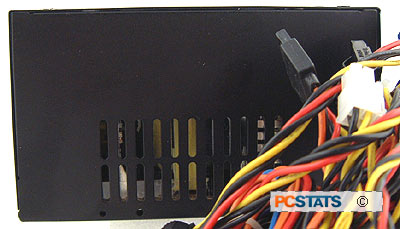 The Seasonic S12-430 has quite an assortment of cables. In addition to the two 12V auxiliary motherboard power connectors (one 4-pin, one 8-pin), the PSU includes two serial ATA power connectors (arranged along a single cable) as well as six Molex connectors and a pair of floppy drive power cables.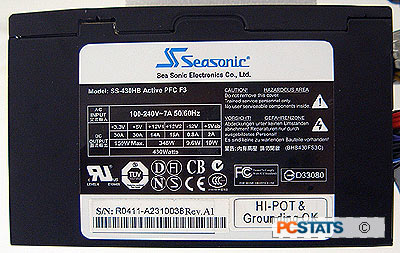 The cables themselves are twisted together so that they do not interfere with each other, which is a thoughtful detail.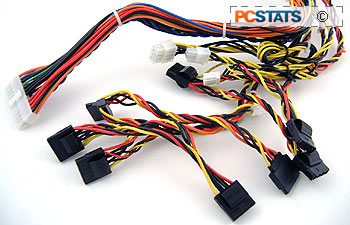 The Molex connectors are designed slightly differently....