As seen in the screenshots below, this page will contain the FSB adjustment controls and voltage adjustment controls.
Increasing the FSB or 'CPU host frequency' or (Motherboard Clock or FSB or a host of other terms for the same thing) will increase the FSB speed of the motherboard, overclocking the processor and memory at the same time.
Increasing the voltage to the CPU core, memory or chipset will feed more power to those components to aid in stability while increasing heat.
This page may also contain memory divider options depending on the motherboard.
Everything needed to overclock the system should be on this one BIOS page.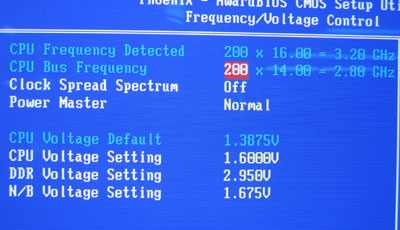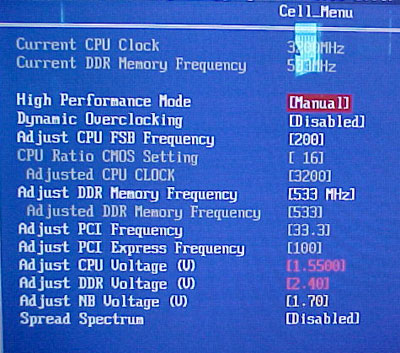 Different motherboard's BIOS screens will look different and use different names for the various menus and options, but the options themselves should be grouped together in one menu as seen above. If the memory timings options are not visible, try hitting CTRL+ALT+F1 when entering the BIOS.
The second BIOS page that should be identified now is the 'PC health status' page, or similar.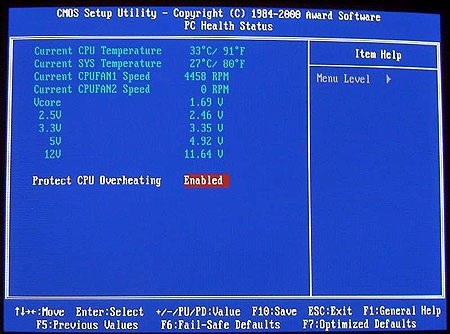 This page contains the readouts from the motherboard's temperature monitors, allowing users to check how hot the processor is running.