The MSI NX6800 TD-128E is a fairly plain Geforce 6800 videocard with a feature set typical to the current videocard market. It supports HDTV-out, with component, composite and S-video outputs all available. We had no complaints about the makeup of the card, and we appreciated its lightness relative to many high-end cards weighed down by heavy cooling solutions.
MSI has avoided the typical software bundle in favour of a single game, CryTek's Far-Cry. We applaud the idea of giving gamers a game which will actually utilize the features of the card they are buying, something which used to be common in the industry but is now rare.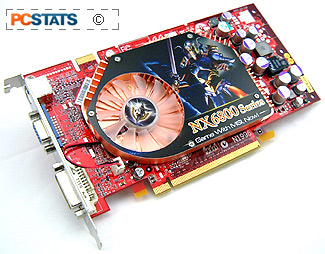 It would be nice though, if MSI or other manufacturers could produce versions of their cards with different bundled games since SLI buyers currently must pay for two versions of the same game. Perhaps a special SLI bundle would be in order? It would give video card companies something appropriate to stuff into those huge boxes.
The MSI NX6800-TD128E is a great overclocker's card, gaining very significant MHz (and real performance) advantages both in single and SLI modes. Some of the scores achieved by the overclocked SLI setup were particularly impressive. If you buy this card with the expectation of getting extra performance for your money, you will not be disappointed.
A single MSI NX6800-TD128E performs well, but near the bottom of the 'high-end' video card grouping due to its slower memory and smaller number of pixel pipelines. Overclocked, the card proved the equal of an nvidia Geforce 6800GT, which shows some great potential.
When configured in SLI mode, the MSI NX6800-TD128E shone. While using mid-range 6600GT cards in SLI provides buyers with great performance and value for money, these cards still cannot equal the high-end videocards in most benchmarks. Dual MSI NX6800-TD128Es often considerably exceeded the other videocards in our roundup, especially when overclocked. Where SLI really kicks in is at extreme resolutions and with AA/AF enabled. In our advanced tests, the dual cards absolutely tore up Doom3 with full-eye candy enabled. At one point the SLI setup was almost four times faster than a single MSI NX6800-TD128E!
At a price of CAD$285 ($230US), the MSI NX6800 TD-128E is priced nicely in between the midrange and the high-end. A single one will give you good performance and overclockability, and buying two for SLI should still work out considerably cheaper than the higher-end single video cards while giving comparable performance.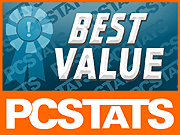 Find out about this and many other reviews by joining the Weekly PCstats.com Newsletter today! Catch all of PCstats latest hardware reviews right here.
Related Articles
Here are a few other articles that you might enjoy as well...