Abstract: The 12-bit encoding engine boasts 2D 5-line comb filtering and a 3D comb filter. The 3D comb filter reduces artifacting and colour bleeding in the final image.


82% Rating:

Home > Reviews > Video Cards > MSI Theatre 550 Pro
In Use: The Remote
We were not fond of the buttons on MSI's white remote control, as they were rather soft and imprecise. They did function well on the whole though, and this remote includes some great features.

The most notable addition to previous 'media centre' remotes we have seen is MSI's use of a multi-directional pad and toggle button to emulate mouse movements. This is not the most precise way of controlling your system, since navigation tends to be clumsy over the infra-red link, but it's much better than having to reach for the mouse each time you want to change something that isn't on the main menu of your media software.
Range was good with this device, as was the angle at which we could use the remote.
Picture quality, video/audio Synchronization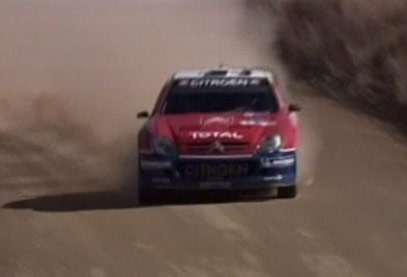 The video capture quality of the MSI Theatre Pro 550 is great. When capturing digital video from a Satellite TV connection on 'best' quality, we were unable to tell the difference between the original and recorded signals. Looks like the Theatre 550 Pro chip's comb filtering features pay off.
Better yet, we saw no sign of dropped frames, even at best quality. Video quality dropped as we lowered the capture quality, but the results were still very good. Audio and video appeared to be perfectly in sync on all our tests.
The 'live TV' PowerCinema applet turns on video streaming automatically, degrading picture quality noticeably. This is not surprising since all video data is being compressed onto the hard drive, then streamed to the display after a slight delay, enabling the pause, rewind and fast-forward PVR functionality of the Theatre 550 Pro.
There is no apparent way of turning the streaming off, so watching TV through the MSI Theatre 550 Pro is always going to be slightly inferior to the original signal. The same can be said for most PVR devices though.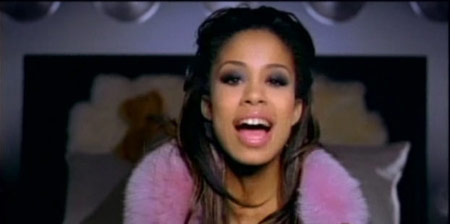 Picture quality was still good, and excellent on static images. Slight blurring and artifacting was visible on fast moving sections of the display. Frame rates remained perfect as did audio/video synchronization, even when fast-forwarding and rewinding.
Conclusions
Like the other ATI Theatre 550 Pro-based card we looked at, the hardware functionality of the MSI Theatre 550 Pro is great. It's hard to imagine what more could be asked from a basic TV tuner.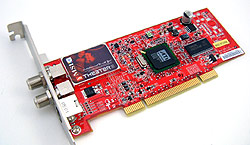 While it is missing high-end features like HDTV-compatibility and the ability or extras needed to tune in a purely digital signal, this card excels at everything else it does.
The bundled software is functional, but rough around the edges. CyberLink's PowerCinema 3 does everything you'd want it to, but puzzling errors like the inability to change the directory used to store recorded video reduce its ease of use for anyone except absolute novices.
ATI's Theatre 550 Pro functions with Microsoft's latest Windows XP Media Centre operating system, and this may well provide a better home for the MSI Theatre 550 Pro's abilities than CyberLink's offering. Since the other Theatre 550 Pro card we have tested came with an identical software bundle and almost identical hardware, we have a feeling that this is the default package that ATI is providing to its license partners, which is a pity given the excellence of the hardware and the flaws in the software.
Ignoring the software though, at a price of US$75 (CAD$90) it's hard not to recommend the MSI Theatre Pro 550 against other mainstream TV-tuners out there, so we will.
Find out about this and many other reviews by joining the Weekly PCstats.com Newsletter today! Catch all of PCstats latest hardware reviews right here.
Related Articles
Here are a few other articles that you might enjoy as well...
1. Albatron Trinity GeForce 6600GT AGP Videocard Review
2. MSI NX6600GT-VTD128 Geforce 6600GT AGP Videocard Review
3. PowerColor X700 PRO Videocard Review
4. Gigabyte GV-NX66T128D GeForce 6600GT Videocard Review
5. Gigabyte GV-RX70P256V X700 PRO Videocard Review