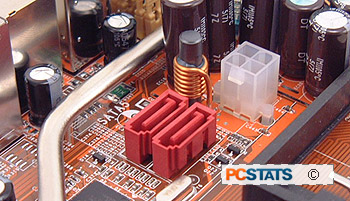 The integrated Silicon Image SiI3132 Serial ATA II/RAID controller is a good SATA RAID chipset, and that's what you'll find on the ABIT AN8 32X motherboard.
At first glance, the addition of two Serial ATA II channels might seem odd (two isn't all that much after all), but with port multiplier compatibility up to 30 SATA hard drives (15 per channel) can be connected to the Silicon Image SATA controller. Nice!
Of course bandwidth would have to be shared between the drives, which are in turn hooked up to the port multiplier (not included), but since you can connect so many hard drives it's definitely invaluable.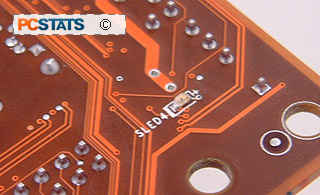 Also, the newer Silicon Image SiI3132 controller runs through the PCI Express x1 bus. That makes it quick on the ball when transferring data to the rest of the computer.
Hot Rod Motherboard: ABIT
These days computer components can't just be fast, they also have to look "hot." On the back of the ABIT AN8-32x motherboard are six mini red LEDs which shine brightly to backlight the entire motherboard.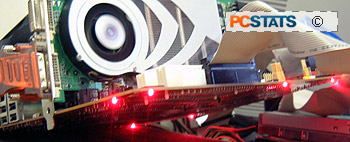 If you've ever seen hot rods rolling down the street with florescent lights under the chassis illuminating the roadway, the effect is pretty similar. Team the AN8 32x with some red cold cathodes and perhaps some red cabling, and you'd have a pretty pimped system.
User Friendly Board Layout... sort of
As you go through the steps of assembling a PC based on this board (if you opt for it), you'll notice how the 1.44MB floppy data connector and SLI auxiliary 4-pin molex power connector are in a pretty darn awkward spot.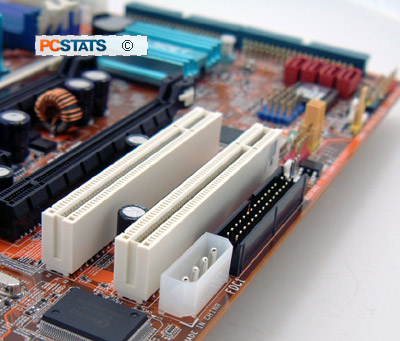 Hardware enthusiasts should know how useful the Port 80 diagnostics is. On the AN8 32X, ABIT engineers have positioned it upside down, at the top of the board. That can make reading the values a bit difficult with the board installed, and confuse even the best of us when trying to diagnose hardware problems.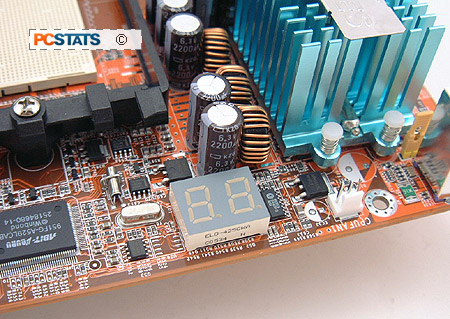 Next up, the potential powerhouse known as the nForce 4 SLI x16 chipset.