The Corsair HX620W power supply supports over current, over voltage, over power, under voltage and short circuit protection to safeguard your computer. The HX620W is guaranteed to deliver rated power at up to 50 degrees Celsius, most other manufacturers get power readings at an unrealistically low 25C. The power supply will operate at temperatures between 0-50C, and in relative humidity between 10-90%.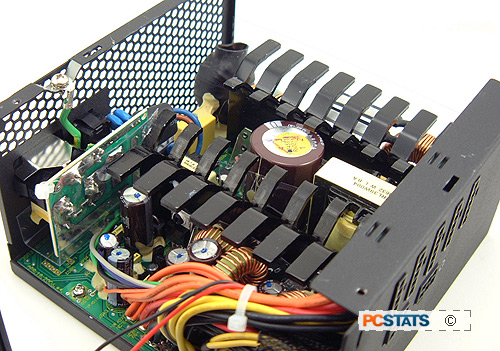 Please remember that removing the cover of the power supply voids all warranties! Corsair places a sticker on top of one screw so it'll know if you were mucking around inside. There is a 10 Amp fuse inside the Corsair HX620W which can be replaced if necessary.
A 120x120x25mm ADDA DC Brushless fan (model AD1212HB-A71GL) is used to cool the electronic circuitry and power heatsinks inside the power supply. The fan spins at a maximum speed of 2050RPM while pushing 83.21CFM of air, and for this creates about 38dBA noise. The ADDA fan is voltage controlled by the power supply and only spins up to maximum speed when the HX620W gets hot.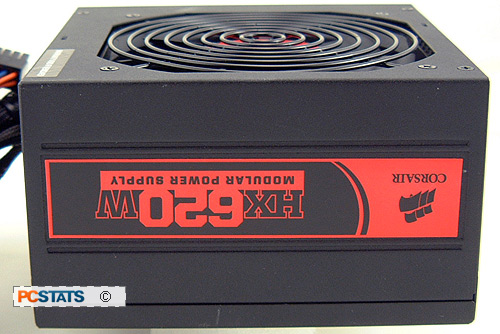 The Adda fan is detachable should it be necessary to be replaced and it connects to the power supply via a two pin fan connector. The Corsair HX620W power supply was surprisingly quiet during operation which is a nice change from some of the louder power supplies on the market.
Let's put the Corsair HX620W PSU under load to see how it handles the heat.