The BIOS for the MSI Mega mPC 945 small form factor system has no real tweaking or overclocking features. This comes as no surprise as overclocking and SFF PCs have never gone together. Anyhow, let's take a quick look at what the Award BIOS does offer up.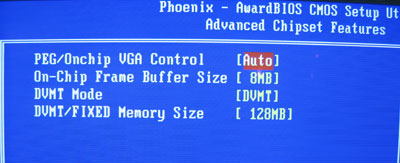 When running the MSI mPC 945 off the internal Intel GMA950 videocard the system appropriates a set amount of memory from the amount installed. In this case it is set to use 128MB. If a stand alone videocard is installed, be sure to go back into the BIOS and configure the PC to boot automatically from the PCI Express card (which it will if the setting is on automatic).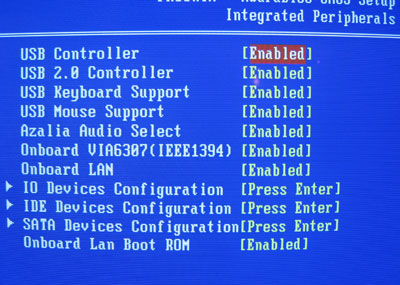 There is only one available SATA header in the MEGA mPC 945 system, so it's kind of odd there are options for this. The Intel 945G Express chipset actually supports four SATA channels, but there isn't sufficient room inside a SFF PC for that many 3.5" drives.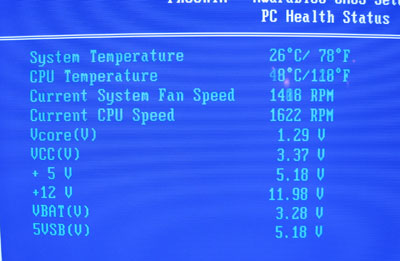 Okay, so this hasn't been the most remarkable set of BIOS options ever, but the basics are covered well. In the health status page we see voltage options remain nice and stable, and although CPU temperatures are a bit on the high side it's nothing to worry about.
Prelude to Benchmarks / Sysmark 2004 Results
The details of how the MSI MEGA mPC 945 test system was configured for benchmarking; the specific hardware, software drivers, operating system and benchmark versions is indicated below. In the second column are the general specs for the reference platforms this Intel 945G Express based system is to be compared against. Please take a moment to look over PCSTATS test system configurations before moving on to the individual benchmark results on the next page.

PCSTATS Test System Configurations