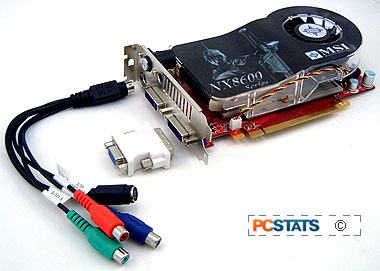 The MSI NX8600GT Twin Turbo videocard is another example of MSI "thinking outside the box". When PCSTATS was shown this videocard in Shanghai this fall, we liked what we saw, and having benchmarked it for ourselves we continue to like the concept of shader overclocking. MSI's implementation of the Twin Turbo button relies on different BIOS versions being loaded when the PC boots up, and this proves less convenient than an instantaneous software triggered set up.
To change modes, you either have to power your system off or do a complete reboot.
Twin turbo overclocks the shader core speed from 1458MHz to 1512MHz, giving novice users a quick and easy way to squeeze a little more from their graphics card. It's a great concept, it just needs to be implemented via software. Heck, while MSI's engineers are figuring that out allow the end user to overclock shaders independently of the GPU speed!
Overclocking has become big business and the MSI NX8600GT Twin Turbo is one of the more unique videocards on the market. The card is based on nVIDIA's GeForce 8600GT core and comes backed up with 256MB of GDDR3 memory. It includes MSI's Mazarine DVI ports which allow both video and audio signals to be output through the DVI port for DVI-to-HDMI converters. It's not good as AMD's solution, but anything that allows one HDMI cable to carry audio and video to a TV is good in my books. Oddly, both the Mazarine DVI-to-HDMI converter or SPDIF jumper cable are optional extras. Neither are provided.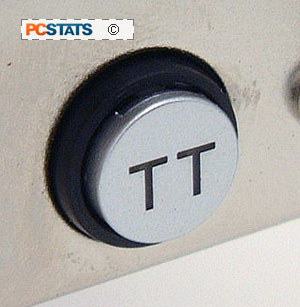 The Twin Turbo button does away with the "scary" world of overclocking for novice computer users, but I think most computer enthusiasts will just leave it engaged and go about overclocking the normal way.
In PCSTATS's tests the MSI NX8600GT Twin Turbo videocard performed slightly faster than a regular GeForce 8600GT videocard. It is pre-overclocked by default so this is not surprising. Manually overclocking the NX8600GT Twin Turbo is possible, and in our case the review sample reached a nice 712 MHz core and 1752 MHz memory.
We don't have a retail price for the MSI NX8600GT Twin Turbo just yet, but I expect it to run $140 CDN ($144 US, £70GBP). The NX8600GT Twin Turbo is an innovative way to bring shader overclocking to newbies, and as a first kick at the can it delivers well. For a Geforce 8600GT videocard, the MSI NX8600GT Twin Turbo stands at the front of its class.
Find out about this and many other reviews by joining the Weekly PCstats.com Newsletter today! Catch all of PCSTATS latest reviews right here.
Related Articles
Here are a few other articles that you might enjoy as well...
- MSI RX2600XT Diamond Radeon HD 2600XT Videocard Review
- Diamond Viper Radeon HD 2900XT 1GB Videocard Review
- Gigabyte GV-NX85T256H Geforce 8500GT Videocard Review
- Biostar Sigma-Gate VR8603TS21 GeForce 8600GTS Videocard Review
- MSI NX8600GT-T2D256E-OC Geforce 8600GT Videocard Review