The Asus PM17TU is an economical 17" LCD monitor designed for gamers. Its prime attribute is a fast screen which boasts a ghost-busting 3ms G-to-G pixel response time.


70% Rating:

Home > Reviews > Monitors > ASUS PM17TU
Appearance and Video Ports
The Asus PM17TU has a simple glossy appearance. The 17" LCD is housed in a simple black plastic frame with a minimally wide bezel around the jet-black screen. Use care when cleaning the glossy black plastic, abrasives tend to take their toll over time. If it isn't fingerprints and smudging, it's the microscopic scratches from trying to buff out the latter.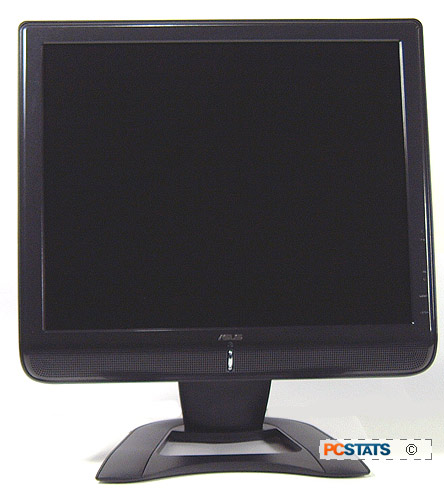 The 17" screen is framed by a simple 25mm wide bezel of glossy black plastic. The control buttons are black with with black lettering that makes them nearly impossible to spot even in bright light. Can you spot them? The power button stands out like a chrome exclamation mark, with the blue LED situated directly below the embossed ASUS logo.
The control panel consists of auto adjust, menu, contrast, brightness and volume adjustment keys. The preset mode buttons set the display to bright, brighter and very bright modes for theatre, gaming, scenery, night, and standard viewing conditions. We expected standard to leave the display at the user defined colour and contrast settings, but it reset some levels. The 2.5W stereo speakers are well integrated into the display. Volume control is available on the screen itself. Sound quality is tinny and bassless.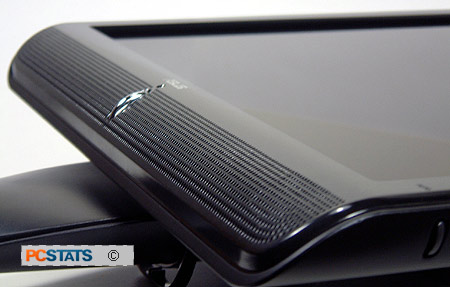 The ASUS logo is molded into the back of the display, just above the identification sticker which obscures the 75mm VESA mounting points. The bottom portion of the stand can be removed for wall hanging, but the vertical part remains (as far as we can tell, the manual doesn't discuss this aspect of use).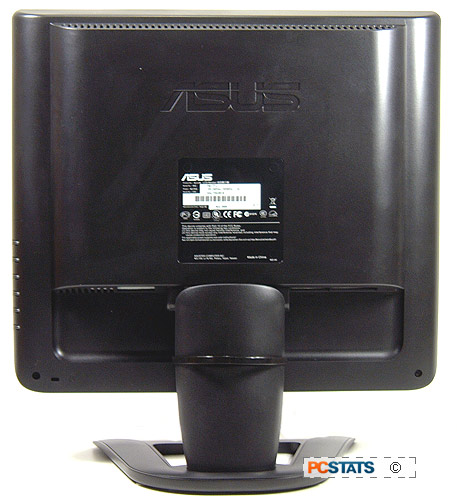 Note the integrated cable organizer clipped the back of the PM17TU's stand. This helps route cables from the display to the rear so they are not visible to the user. A Kensington lock is found in the lower left corner for those who need to physically secure their LCD display's.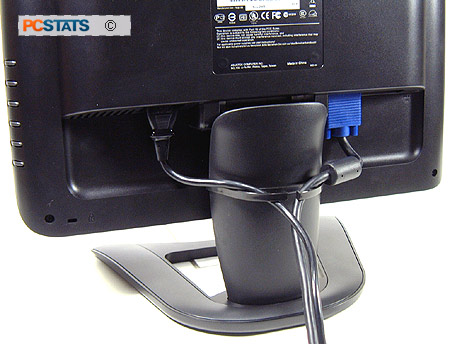 The Asus PM17TU monitor doesn't use a power brick, the 120VAC power cord plugs right into the display. A hard power switch would have allowed those concerned with phantom power draw to turn the display off, but one is not present. The DVI, Analog, power and audio cables plug in easily, but space is tight.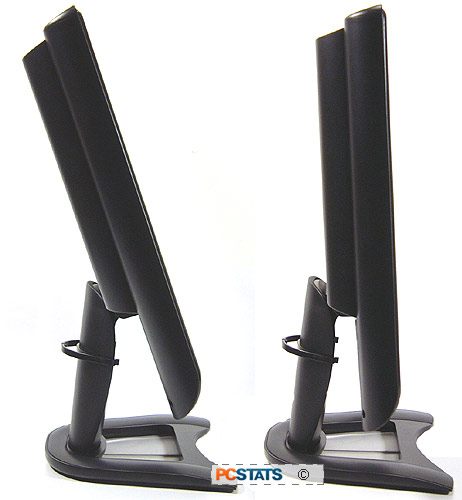 The only nod to ergonomics with the Asus PM17TU display is that it can be tilted forward 5 degrees, or 25 degrees back. There is no swivel built into the base, nor is there any vertical height adjustment. Adjusting the display back isn't problematic, but the stand is a little wobbly.
Image quality tests are up next.