This is a more flexible version of the 'last known good configuration' option on the Windows Vista advanced boot options menu.
Instead of only the most recently created system restore point, this command starts the full system restore application and allows you to select any available restore point.
Scan through the options and select a restore point at least one back from the most recent.
Once system restore has completed, attempt to boot Windows Vista as normal.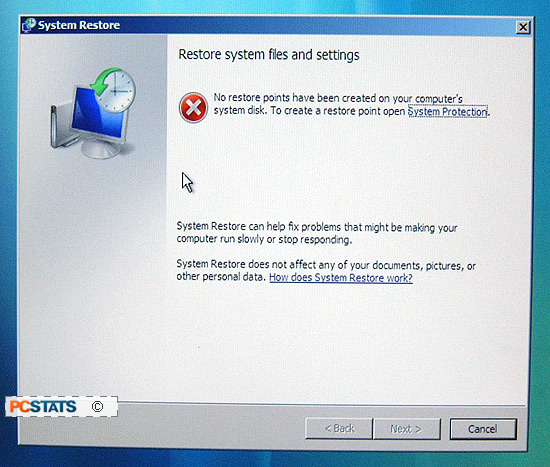 Windows Complete PC restore
This option is only available in Windows Vista Business and Ultimate. IF you use these operating systems and made a complete backup image of your computer with the Vista backup utility, you can restore that image now. Since you are unlikely to have done so, we won't go any further here, but see our section below on 'preventative maintenance' for more information on this feature.