Graphics Drivers:Videocard drivers are only necessary if your computer has a separate add-on videocard. The easiest way to tell if you meet this requirement is to look at the plugs on the back of the computer. If the monitor connection is up near the top of the computer, clustered with all the keyboard and mouse connectors, then you can skip this, as your videocard is built into the computer's motherboard and the chipset drivers will suffice.
If the monitor connector is down near the mid-point of the back of the computer, and is possibly grouped with a couple of other monitor and TV-out connectors, then you have an add-on videocard. For separate graphics cards you'll need to open up your computer and find the make and model of the videocard.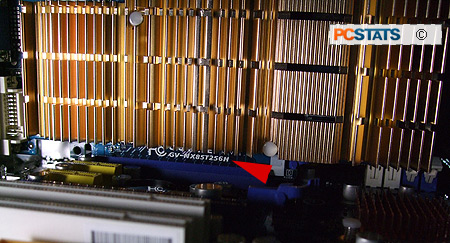 In the example above we have a Gigabyte GV-NX85T256H videocard pictured, but as there are generally only a handful of GPU manufacturers finding the right drivers is much simpler. You can often skip the manufacturers website and head right to nVidia.com, ATI.com or SIS.com to locate the appropriate Windows XP drivers for that generation of videocard GPU.
Wireless cards, sound cards and other add-ons:You will also need to obtain Windows XP drivers for any other add-on peripherals the computer may have, such as wireless networking cards and add-on sound cards. You can tell if you have these by opening the computer and seeing if any of the PCI or PCI-express ports are populated with expansion cards.
Next in the guide, changing a PC you've recently upgraded from Windows XP to Vista, back to XP.