LED lights typically burn several times longer than incandescent or compact fluorescent lighting and require less than half the energy, but they need some form of passive heatsink keep the high power light emitting diodes from overheating.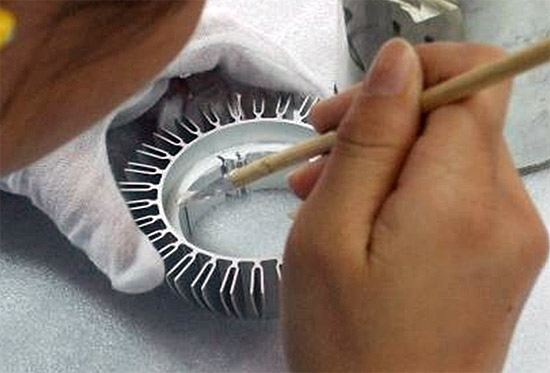 Spread on thermal compound
Here an employee spreads thermal compound around the inner ledge of this extruded aluminum passive LED light heatsink. The LED circuit board, which is made from 1.6-2mm thick aluminum, will conduct the heat from the dozen or so LED elements to the metal heatsink frame and thus keep temperatures in check.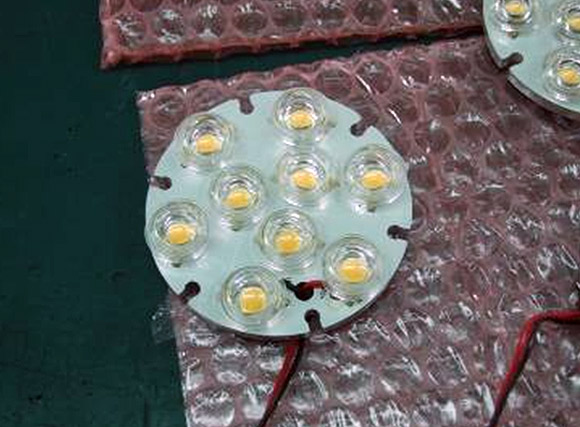 LED board assembly with power wires attached. The board assembly is built on a 1.6-2mm thick aluminum backed PCB.
Aluminum backed PCBs are sometimes called 'metal core printed circuit boards,' and though made of a conductive material the white coating is electrically isolating.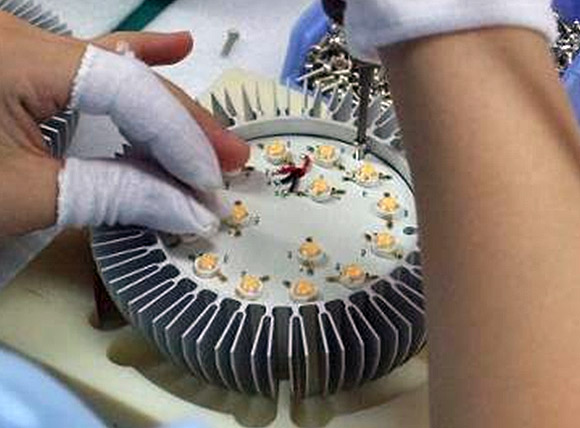 Assembly with lens cover.
Here a larger aluminum PCB is being screwed in place within the heatsink which forms the lower half of the LED light bulb.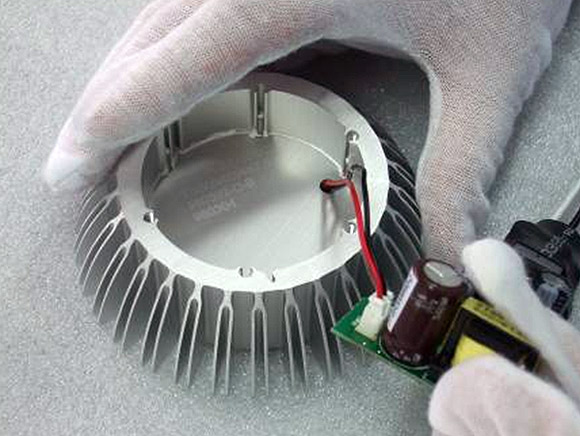 Power connector board
The small power supply converts 120/240V AC mains power to a lower voltage (12V or 24V), it fits in the cavity behind the aluminum PCB (clearly visible here).