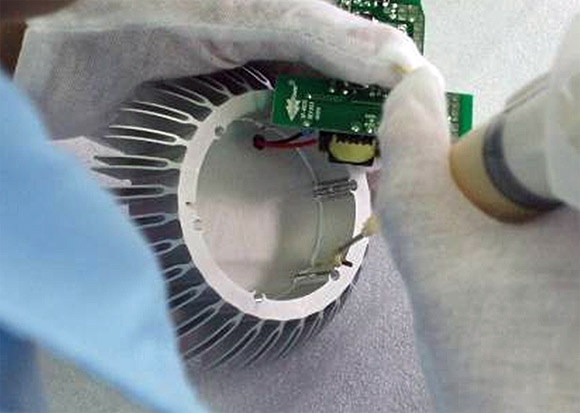 Power connector board fixed in place with adhesive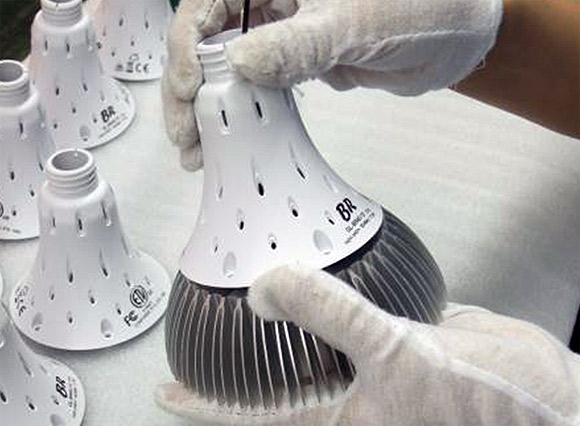 Shell assembly.
A plastic shell covers the power supply and connects with the metal heatsink and LED circuit board. Ventilation holes allow hot air to escape.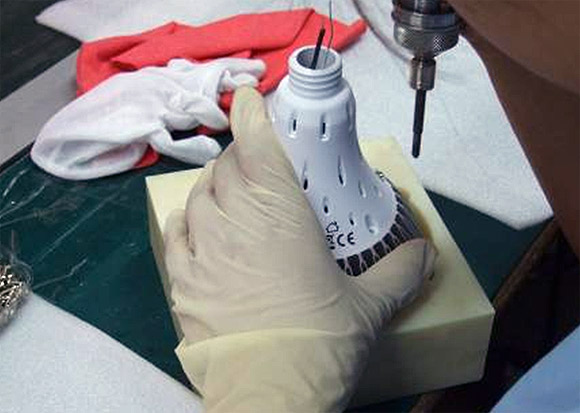 Shell locked in place with screws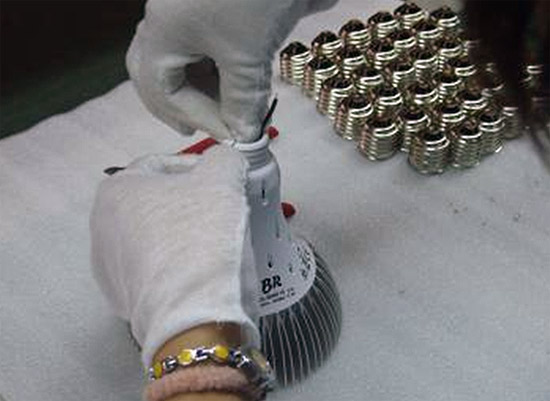 Wiring assembly for plug socket.
Wires for the bulb socket are attached and soldered in place.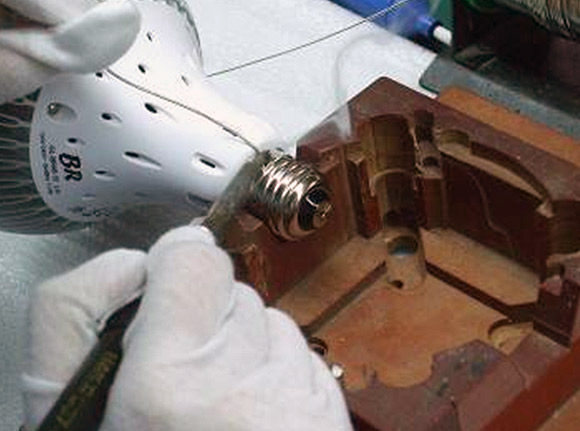 Soldering wires to the bulb socket
Next, the completed LED light are sent to burn in testing and quality control...