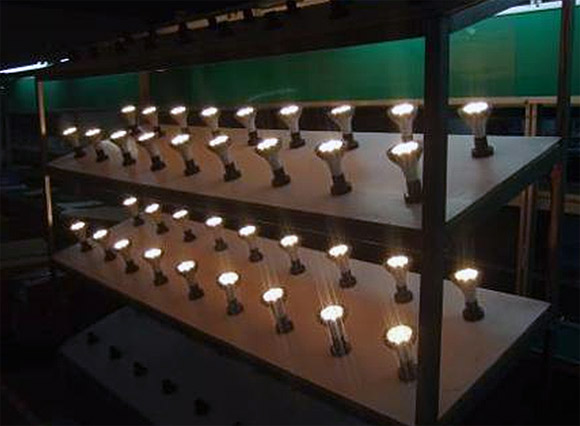 Burn in test for 30 minutes.
The completed LED light bulb is then powered up to see if it is working properly and burned in for 30 minutes.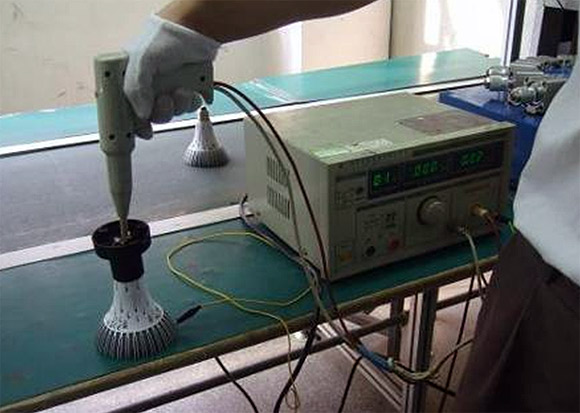 High voltage leakage and breakdown test.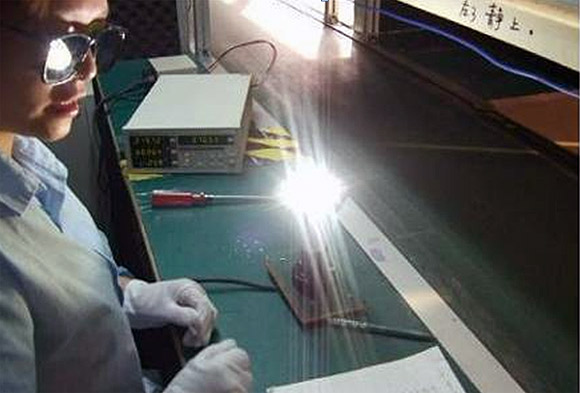 Power consumption and power factor test
Samples from the production run are tested for high voltage leaks, power consumption and power factor (efficiency).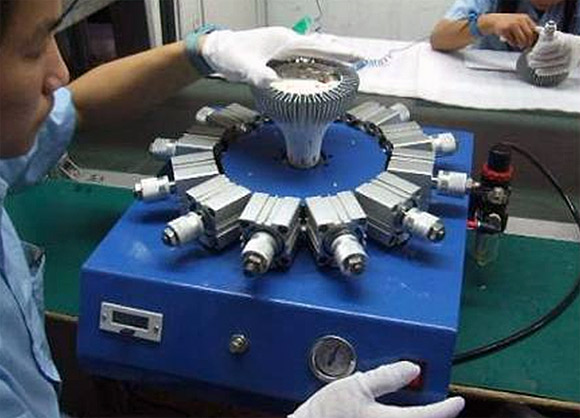 Crimp metal socket base in place.
The finished bulbs pass through one final crimping step, are bar-coded and identified with lot numbers.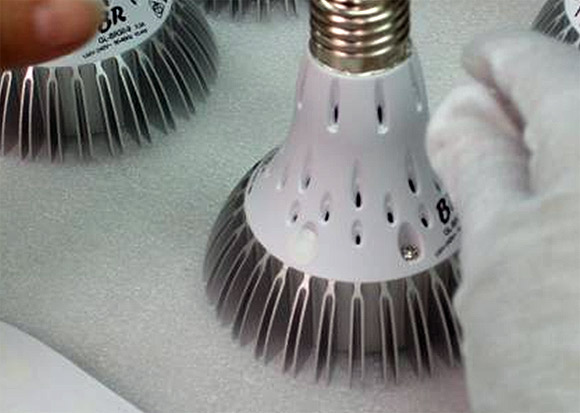 Applying external safety labels.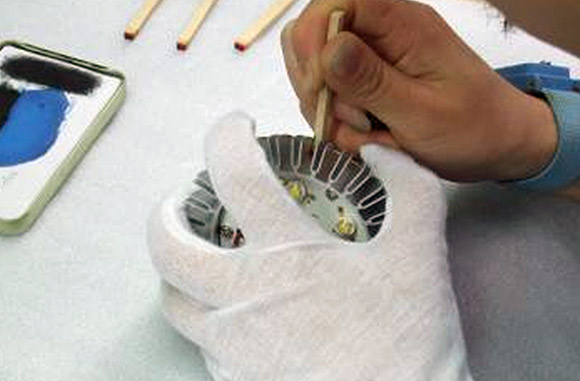 Inking on bulb information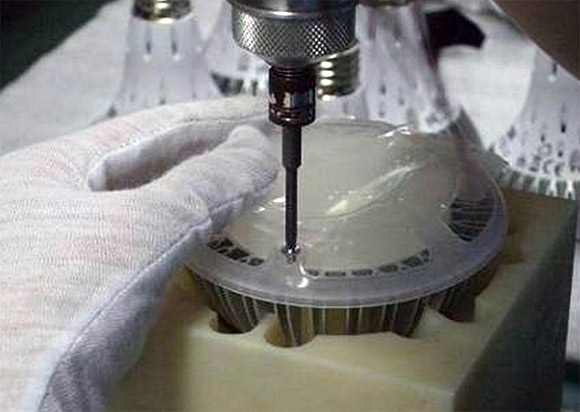 LED light cover assembly
All that's left is to fix on the clear plastic LED cover and package the light.