On the bottom side of the Seasonic S12D 850W power supply we find a 120mm intake fan. It sits behind a wire grill fan guard that prevents cables or fingers being sucked in. The fan moves air through the power supply, and out the rear of the case, keeping the ambient system temperature down. A warranty sticker covers one of the screw holes, so if you open up your power supply Seasonic will know. The matte black finish also looks and feels very solid, and isn't as prone to scratches and fingerprints as a shiny glossy finish would be.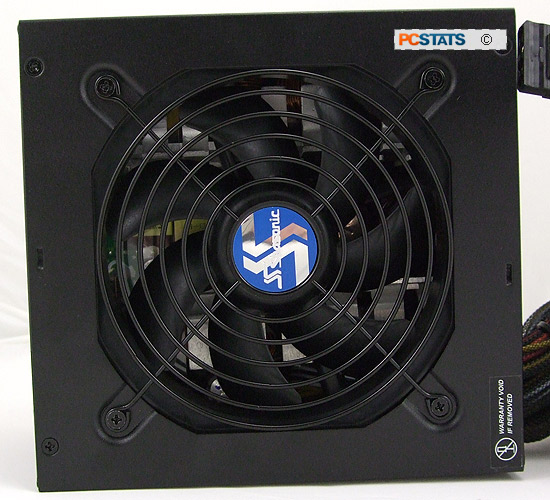 Taking a look at the fan from the inside reveals it's a Sanyo Denki SanAce 120 fan, which operates at 12V. Sanyo makes high-quality fans that generally have long life spans, so this is a good sign.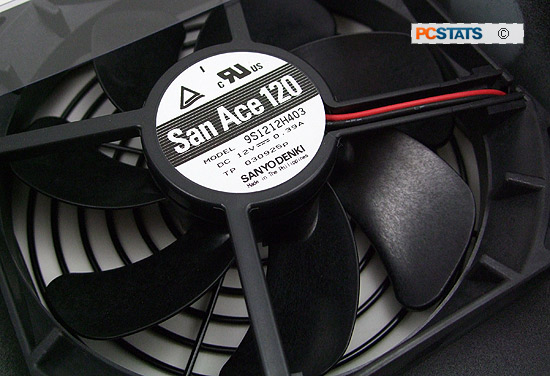 The back of the S12D 850 power supply is pretty plain. There is the connector for the main power cable and the hard power switch. The Seasonic S12D 850 doesn't need a 115/230V switch since it supports Active PFC. A honeycomb vent is included for increased airflow through the rear panel.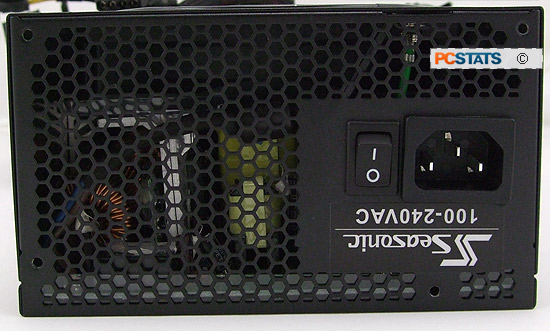 The side of the S12D 850 gives you all the electrical information you need for the S12D 850, including the output of its 12V rails and overall power output.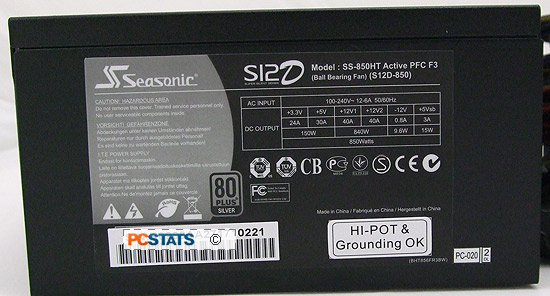 All cables from the Seasonic S12D 850W are wrapped in black wire loom sleeves, the ends are zip tied and covered with heatshrink tubing. The main ATX power connector is ~55cm long as are the other cables to the first connector on the daisy chain.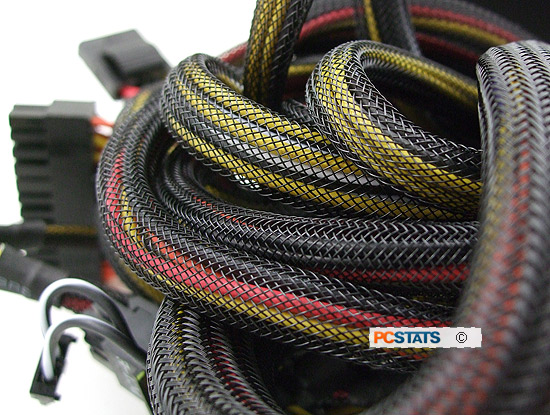 Now we're going to void our warranty and something you shouldn't try at home: open up the Season S12D 850 power supply!