The Seasonic S12D 850 power supply supports over voltage, over power and short circuit protection in order to protect you, the power supply and the PC system from damage. The S12D 850 is designed to operate in temperatures between 0-50 degrees Celsius and in relative humidity between 20-80%.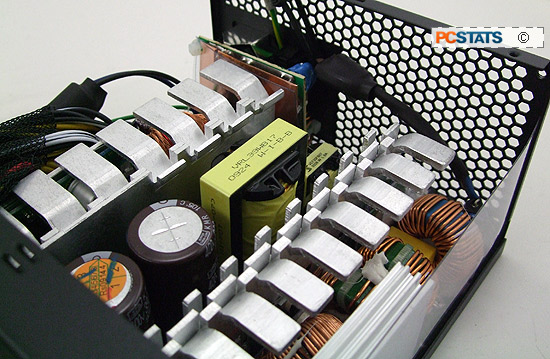 Removing the top cover is as easy as undoing four screws. One is hidden behind the warranty sticker, which means Seasonic will know that you've opened up the power supply if you try and return it. The 120mm fan is detachable and can be replaced quite easily if its bearings eventually dry up and the impeller seizes. The fuse is not user replaceable.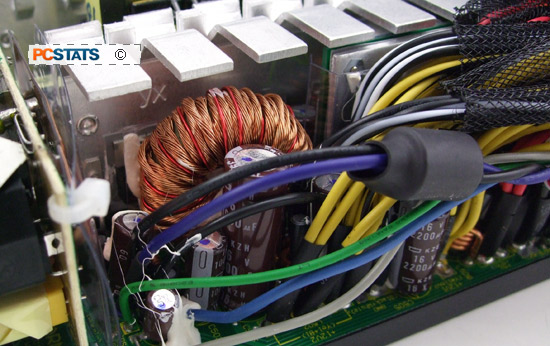 In the motherboard world, capacitor reliability has become a worrisome issue for many users. A couple years back the whole leaking and exploding electrolytic capacitor issue wreaked havoc, and continues to this day to show its bulging, bursting, electrolyte leaking face on older motherboards. If you've ever had weird computer instability problems all of sudden, odds are good it's a burst capacitor.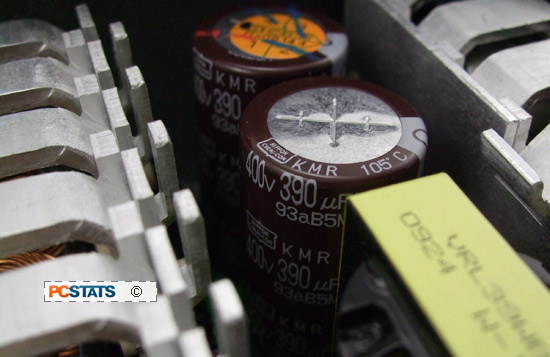 It is hard to say how much this issue impacts power supplies. Power load tests are up next.