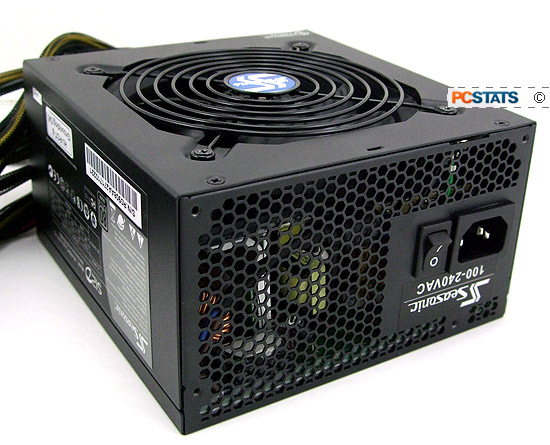 Seasonic has taken the best parts of its previous power supplies and improved them for the S12D 850. Thanks to low noise, great power efficiency, and good cabling, the company has made yet another power supply that worthy of pairing with a high-end Intel Core i7 processor or pair of dual-GPU Radeon graphics cards.
One of the standout features of the S12D 850 is its 80 PLUS rating. Under testing PCSTATS found that even under just a 15% load, the S12D 850 was able to maintain an 82% power efficiency ratio. This will not only generate less wasted power and save you some money on your hydro bill, you'll also cut down on excess heat in your system as well.
Both heat and noise were also impressive. During testing the Seasonic S12D 850 was barely audible, and remained cool to the touch over the duration of it being put under load. The fan itself is automatically controlled by the case temperature, so if your PC isn't under stress or load conditions and building up heat it will remain nicely silent.
The Seasonic S12-850 power supply retails for a reasonable $180 CDN ($160 USD, £100 GBP), which is a little less than you'd expect to pay for a high-quality PSU of this capacity. The S12-850 also has all of connectors you'll need to run multiple videocards and large RAID arrays without resorting to splitters.
Being that the Seasonic S12-850 is one of the most efficient power supply PCSTATS has tested, and given the incredible increases in power consumption with top-end hardware these days, the S12-850 couldn't have arrived at a better time. If you're building a high-end PC system for gaming or number-crunching, the Seasonic S12D 850 should definitely be on your short list. Recommended.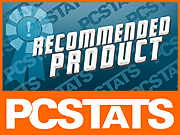 Find out about this and many other reviews by joining the Weekly PCstats.com Newsletter today! Catch all of PCSTATS latest reviews right here.
Related Articles
Here are a few other articles that you might enjoy as well...
- Seasonic M12D-750 750W Power Supply Review
- PC Power & Cooling Silencer 750 Quad 750W PSU Review
- Enermax Galaxy EGX850EWL 850W Modular Power Supply Review
- Coolmax CUQ-1200B 1200W Power Supply Review
- Enermax Infiniti 720W Power Supply Review
- Seasonic S12-II 500W Power Supply Review
- Cooler Master Real Power Pro 750W Power Supply Review
- GlacialPower GP-PS550BP 550W Power Supply Review