Made in Waterfields' San Francisco sewing shop, the horizontal notebook sleeve comes in variety of sizes to fit most notebooks. The sleeve wraps the notebook on three sides with 1/4" neoprene foam and an outer layer of ballistic nylon. A pull tab on the bottom makes grasping it from the clutches of an overloaded bag easier, and the velcro tab holds the notebook in place.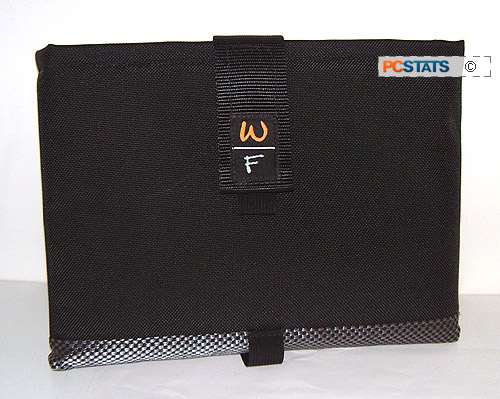 Horizontal notebook sleeve. Pull tab at bottom, velcro tab at top.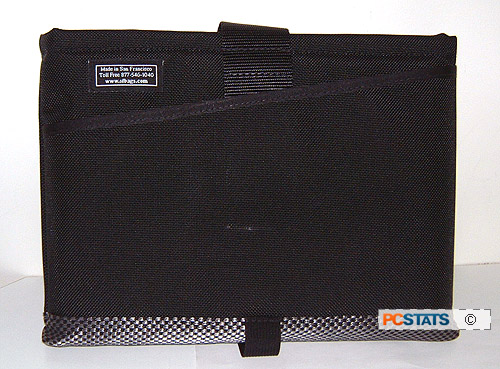 Integrated pocket on the back of the sleeve.
A slim pocket has been added to the rear of the sleeve for holding 8.5 x 11' notes, a boarding pass and passport, or even a magazine. A velcro clasp retains the notebook in the sleeve, and on the opposite side is a small pull tab and a sliver of Indium, an industrial wall covering. The loop makes it easy to pull the sleeve out of a bag. The top of the horizontal sleeve is open, with just the velcro catch so you can remove your laptop from the sleeve easily while it's still in the bag.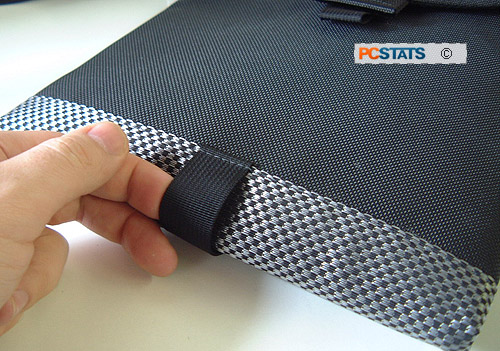 The pull tab is handy but I wouldn't recommend carrying the sleeve with the notebook in it upside down.
The Vertical SleeveCase
Apparently, the idea for a more substantial notebook sleeve came from a professor at MIT who, as the story goes, had gotten tired of carrying around a heavy laptop bag throughout the day from each round of meetings. Waterfield's vertical notebook sleeve offers the same padded protection as the horizontal unit, but is more convenient to carry around to informal meetings in the office.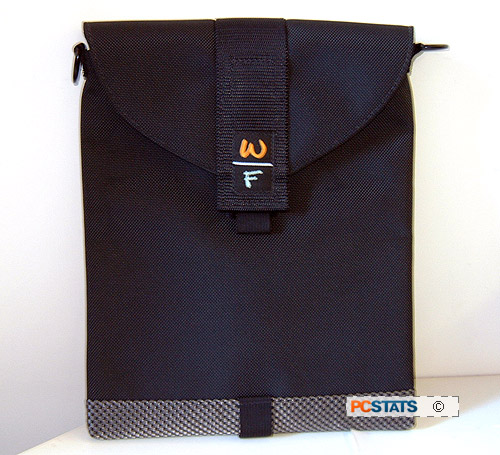 1/4" of Neoprene protects the notebook on all sides.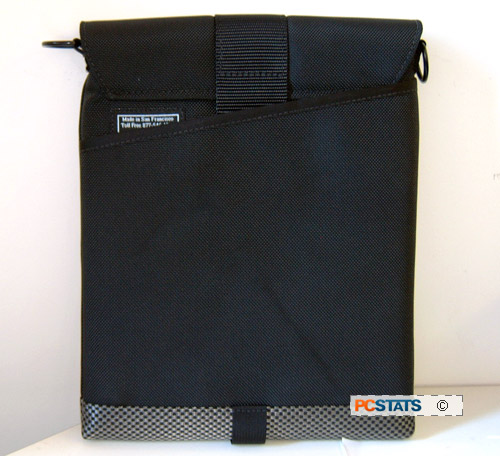 The pouch on the back of the sleeve is big enough to hold a magazine.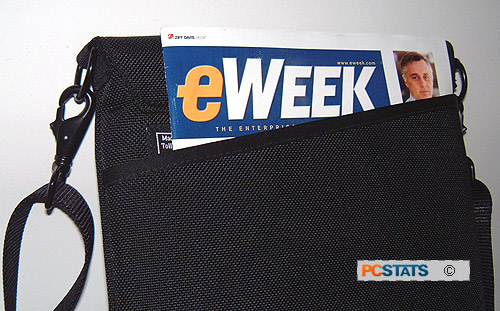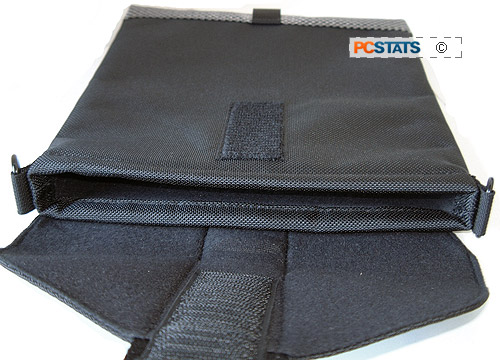 Thick neoprene padding on all sides, the top flat is lightly padded so it's not bulky.
A shoulder strap clips onto two D-rings on either side of the opening, and these also accommodate a piggyback pouch for gear and cables
Next we'll take a closer look at the piggyback gear pouch and how the whole package goes together.