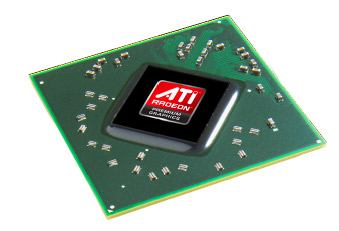 It has only taken ATI a few months to go from the first DirectX 11 graphics card (the high-end Radeon HD 5870) to transitioning DX11 GPUs into the mid-range and mainstream markets. ATI's mainstream DX11 GPU will be known by its street name as the Radeon HD 5670, but inside ATI it goes by its code name, 'Redwood'. Like most mainstream GPUs, 'Redwood' is a scaled-down version of a flagship GPU, in this case the RV870 GPU, code named 'Cypress'.
As a mainstream GPU, the ATI Radeon HD 5670 GPU is designed to be economical. Since it's produced at a 40nm process and has just 627 million transistors (compared to the massive 2.15 billion inside the flagship 'Cypress' GPU), it's actually quite small. The smaller size also means it cuts down on power usage with just a 61W TDP, low enough that Radeon HD 5670 graphics cards can be powered entirely by the PCI Express graphics bus, with no auxiliary power connectors required.
Don't let the small size fool you, the 'Redwood' GPU still has some bite thanks to a 775MHz core clock speed and the use of GDDR5 memory. GDDR5 memory transmits information at four points of its clock cycle, which quad-pumps its memory rate from 1000MHz up to 4000MHz. This memory then communicates with the GPU along a 128-bit wide memory bus.
Both 'Redwood' and 'Cypress' share a number of new technologies, the most important of which is support for DirectX 11. This latest revision to Microsoft's graphics hardware standard brings two major additions to the DX11, tessellation and compute shaders. Tessellation is a method of adding density and complexity to a 3D mesh. It can take a simple, low-poly model and break up the geometry into more complex portions, adding another layer of detail on top of a mesh. The end result is better-looking, more detailed graphics with a very low cost in performance.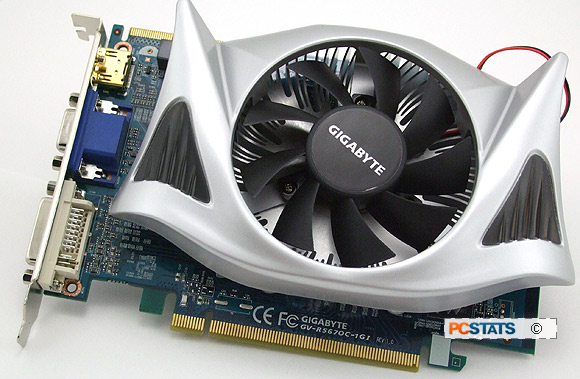 Compute shaders allow DirectX 11-based GPUs to do tasks normally reserved for CPUs. This will play a big role in desktop applications that harness the power of a PCs videocard, as well as enable games programmers use the GPU to compute things like physics and AI. Again, this opens up the possibility for more immersive gaming, but with a miniscule performance penalty when compared to using a CPU.
Mainstream Videocard Comparison Chart

ATI Radeon 4770
ATI Radeon 4850
ATI Radeon HD 5670
ATI Radeon HD 5750

NVIDIA Geforce GTS 250

GPU Code Name:
RV740
RV770
RV810/Redwood
RV830/Juniper
G92+
GPU Process:
40nm
55nm
40nm
40nm
55nm
GPU Transistors:
826 Million
956 Million
627 Million
1.04 Billion
754 Million
TDP:
80W
110W
61W
86W
150W
GPU Core Clock Speed:
750MHz
625MHz
775MHz
700MHz
738MHz
Memory Speed:
800MHz(3.2GHz GDDR5)
993MHz(1986MHz GDDR3)
1GHz(4GHz GDDR5)
1.15GHz(4.6Ghz GDDR5)
1100MHz(2200 GDDR)
Memory Capacity:
512
512MB/1GB
512MB/1GB
512MB/1GB

512MB GDDR3
Memory Bus Width:
128-bit
256
128-bit

128-bit

256-bit
Stream Processors:
640
800
400
720
128
Texture units:
32
40
20
36
64
Raster Operators:
16
16
8
16
16
The GPU configuration of the Gigabyte GV-567OC-1GI makes for some interesting competition against last generation's midrange videocards. While the Radeon HD 4850 has a lower core clockspeed and slower GDDR3 memory, it also has double the amount of stream processors and a wider memory bus.
The NVIDIA Geforce GTS 250 also has a slower core clockspeed and fewer stream processors, but makes up for it with more texture units and raster operators. All of these videocards will crowding store shelves (and e-tailer listings) at the $100-$150 CDN price point, so it will be very interesting to see which videocard comes out on top.
Fortunately we have all of them lined up on the PCSTATS test bench, so get ready to see a GPU battle royal later on in this review! First though, let's see how fast we can crank a Radeon 5000-series GPU...