It's good habit to always apply fresh thermal compound when installing a heatsink and wipe off old thermal compound immediately. The stuff is messy and hard to clean out of clothing, so wipe your hands off on paper towel thoroughly.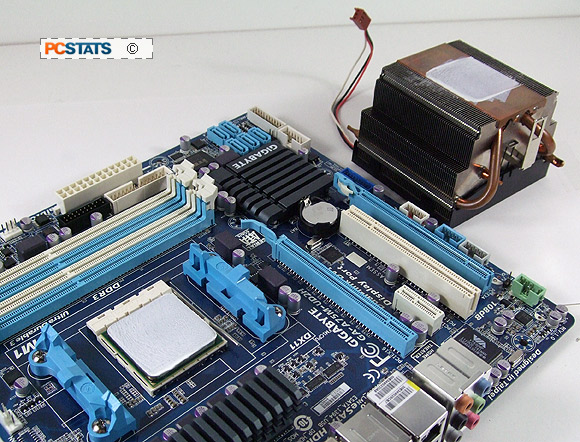 It's much easier to wipe the chip clean while it's held by the socket, so grab some paper towel and wipe the thermal compound off the surface of the AMD socket FM1 processor now.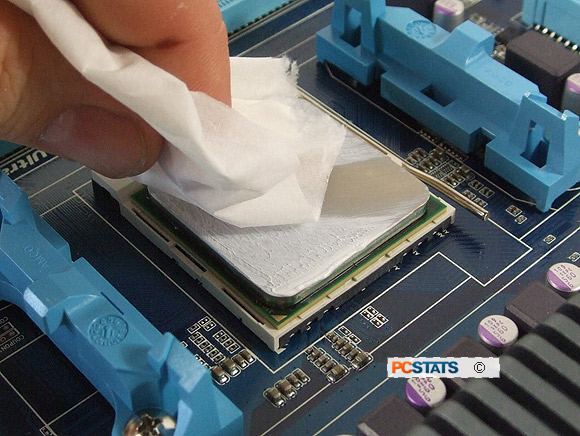 To remove the AMD socket FM1 processor, unlock the socket by lifting up the metal socket cam lever 90 degrees.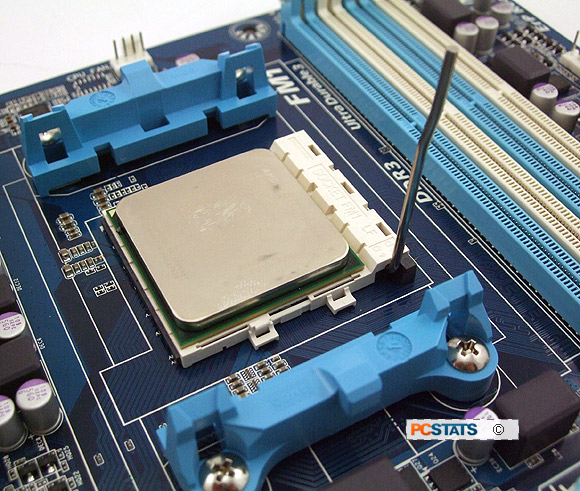 There are markings on the corner of the FM1 socket to indicate locked and unlocked positions, should you be unsure.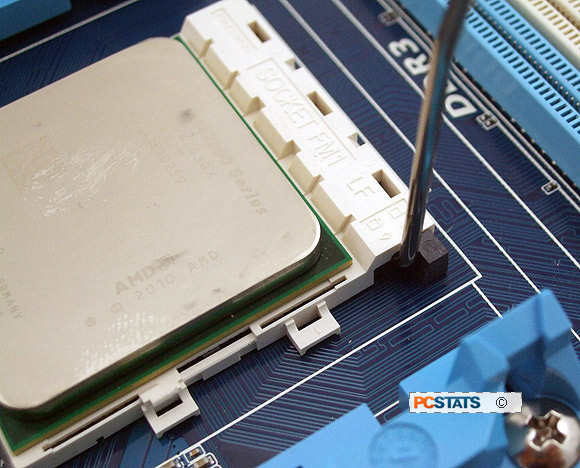 Hold the processor by its edges with your thumb and forefinger and lift the CPU vertically out of the socket.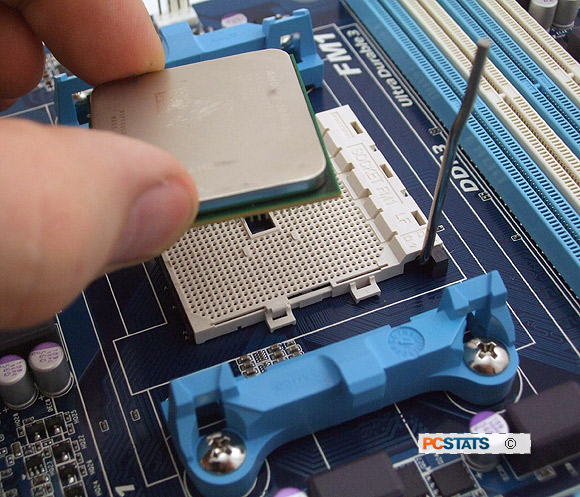 Immediately place the processor back in the chip carrier that came with the CPU box or onto a piece of antistatic foam.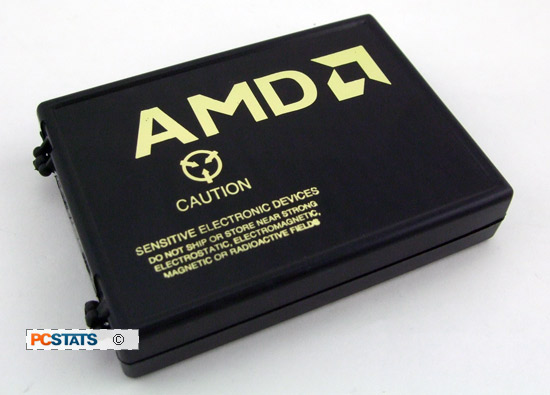 Close the metal socket cam lever arm, and you're done! The motherboard should go back into it's antistatic bag if it's been removed from the case.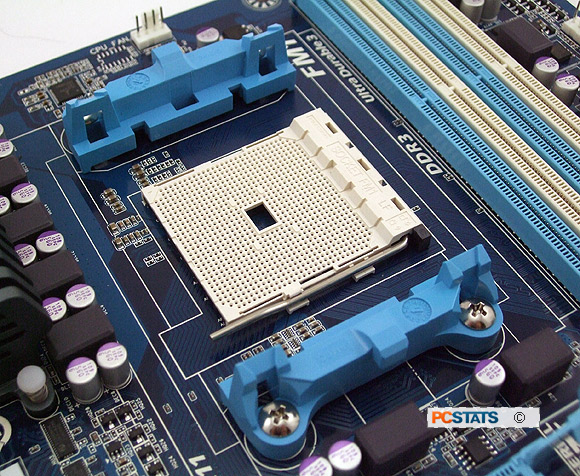 The steps outlined in this PCSTATS DIY Guide work for both AMD socket FM1 and AMD socket AM2/AM2+/AM3/AM3+ processors.
What's the Best Socket FM1 Heatsink?
Our sister site Frostytech.com has some good recommendations on the best AMD compatible heatsinks, have at Frostytech's Top 5 Heatsinks chart if you're looking to upgrade your CPU cooler.
If you have any comments or questions, please post them in the PCSTATS Forums. Find out about this and many other reviews by joining the Weekly PCSTATS.com Newsletter today! Catch all of PCSTATS latest hardware reviews right here.