Made in Waterfields' San Francisco sewing shop, the leather Muzetto horizontal notebook bag is available in five different sizes, two different leathers (black or brown) and with six different accent colours. PCSTATS is looking at the middle-sized 11" Muzetto bag today, it's outside dimensions are roughly 13" x 10.5" x 2.75" in size. Gravity holds the main flap closed, there are no magnets are snaps.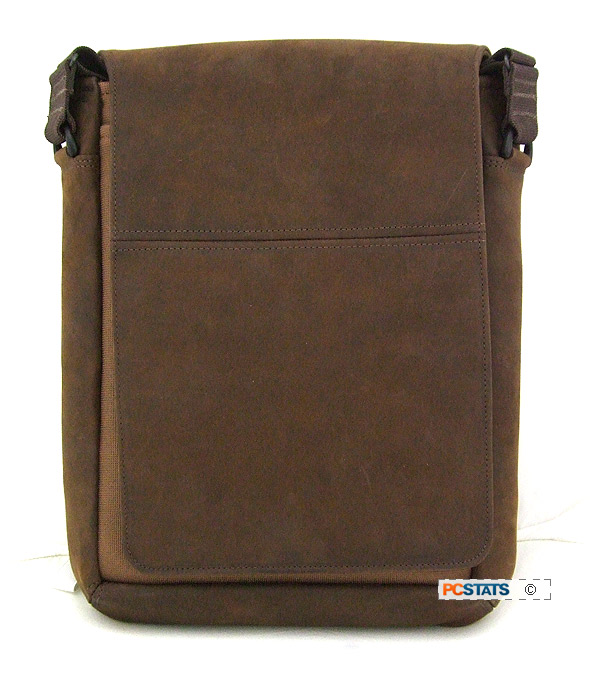 Front view, showing large oiled suede leather flat. The flap is held down by gravity.
With the main flap flipped up, the Muzetto's main and padded front outer pockets are visible. The main pocket is internally about 11" x 9.5" x 2" in size. The padded, front outer pocket is 9.5" x 7" in size and has a smaller 5.75" x 4.5" mini pocket for slipping a phone or business cards into.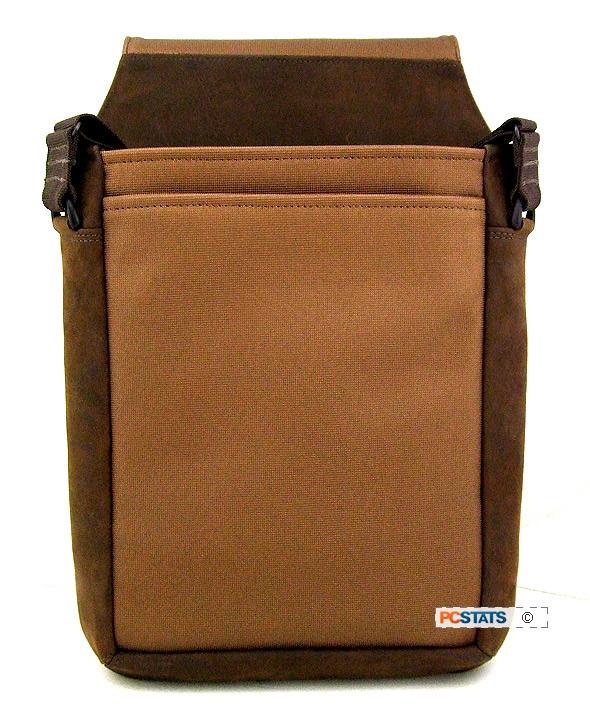 Front inside view, showing the synthetic material behind the front leather flap and the outer, padded pocket.
The Muzetto's rear pouch is accessible when the rest of the bag is closed up so it's handy for slipping in a magazine or some papers while on the go. The rear pouch measures 11" x 9.5" internally.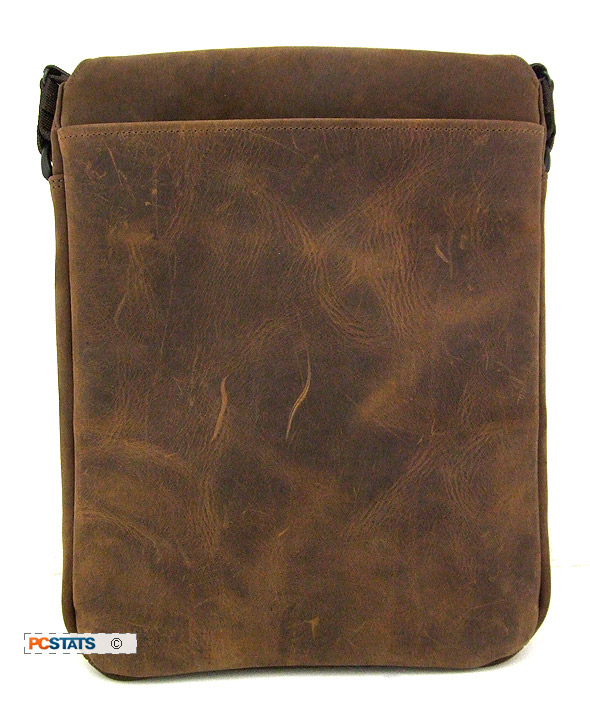 Back side view, showing different leather used on the surface which rubs up against the wearer.
Looking at the Muzetto from the side reveals the very minimalist design approach Waterfield took with this bag. From tip to toe, it's about 13.5" across.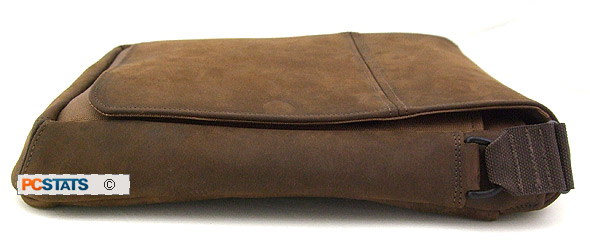 Left side view.
The 1.5" brown webbing is attached to D-rings on either side of the bag with the most unobtrusive of hardware.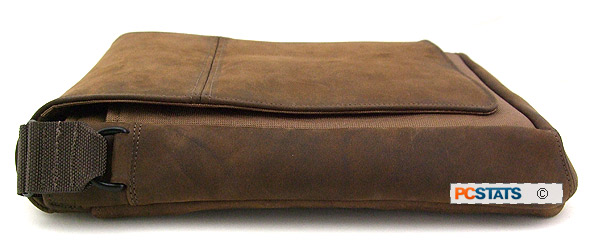 Right side view.
Looking a the Muzetto from the top-front all that's visible is the large monolithic oiled leather flap. From side to side the bag is 10.5" across.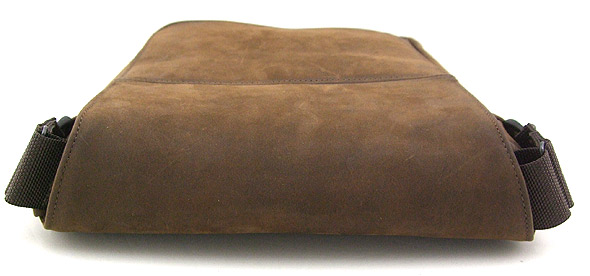 Top-front view.
From the top-rear view, the back pouch is visible. The rear of the Muzetto bag uses a slightly different leather which is smoother and better suited to rubbing up against ones' clothing.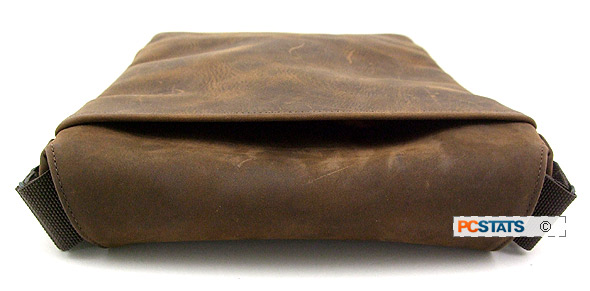 Top-rear view.
The bottom of the bag is made from the same oiled leather used on the sides and front so it should wear nicely with time. Small scuffs in the leather can usually be rubbed out with a little effort. To keep the leather in good condition, Waterfield recommend leather conditioners like Lexol.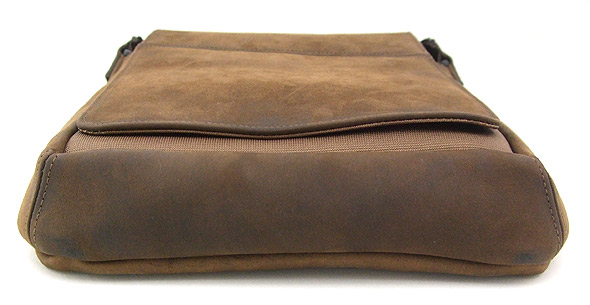 Bottom-front view.
Next, PCSTATS will look at some of the details of this vertical notebook bag and then we'll show you what it looks like on an actual person so you can get a sense for it.