Abstract: Made in Waterfields' San Francisco sewing shop, the leather Muzetto horizontal notebook bag is available in five different sizes, two different leathers (black or brown) and with six different accent colours.


90% Rating:

Home > Reviews > Notebooks > Waterfield Designs Muzetto
Details, Details, Details...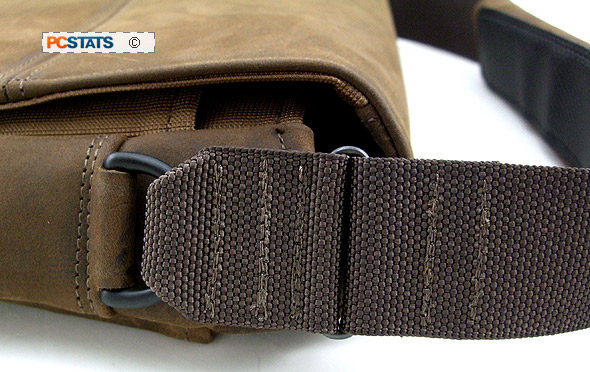 Detail of the matching brown strap and attention to construction detail.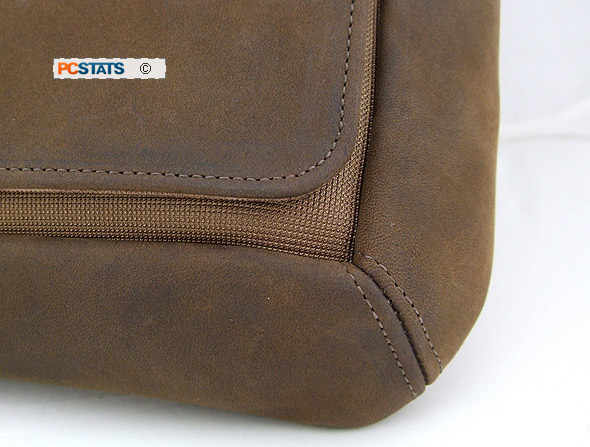 Detail of the bottom corner of the Muzetto bag, showing the clean lines of construction.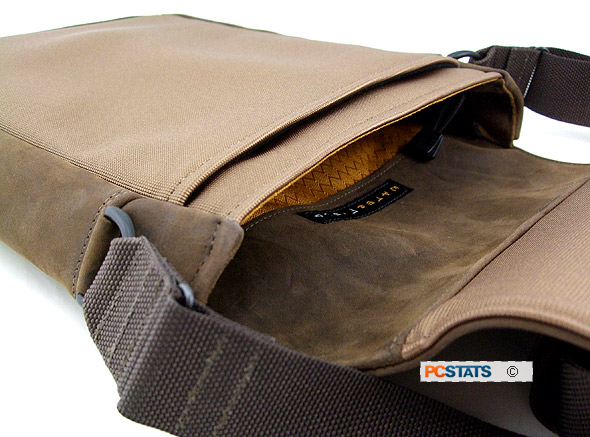 Showing the two main pockets behind the main flap of the Muzetto vertical notebook bag.
The main pocket is wrapped with the same tough leather used in the bags construction on three sides. Other than two layers of leather back to back, there's no padding.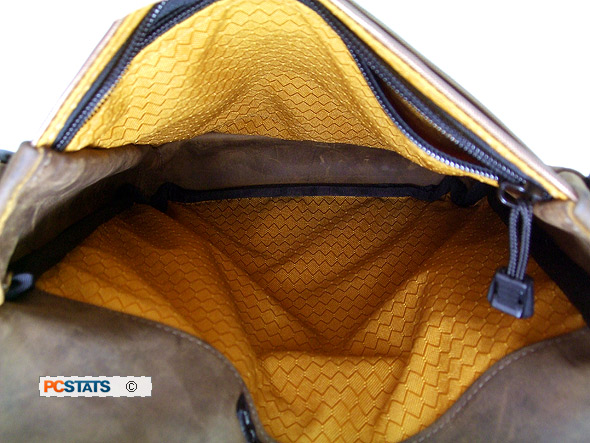 When sitting down for a meeting, it's small matter to tuck the flap back around for ready access to the Muzetto's contents.
The gold liner allows you to see the contents of your bag more easily and locate items more quickly.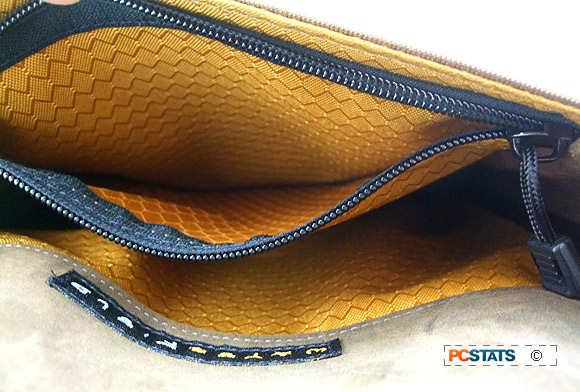 The only visible Waterfield branding is tucked away on the inside of the Muzetto bag, just above the main pocket. There's something to be said for companies who focus on timeless designs rather than gaudy logo's plastered everywhere.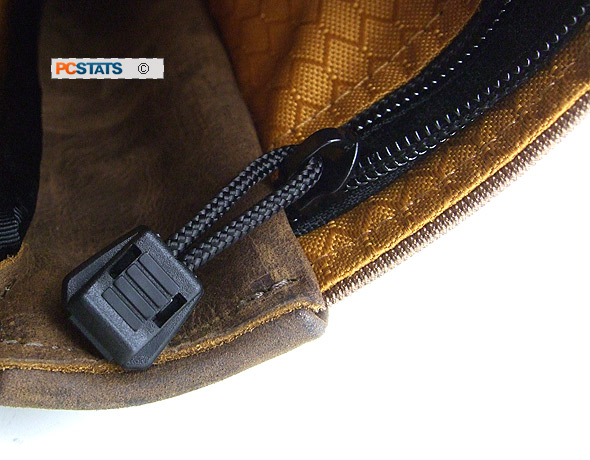 There's a zippered inner pocket for storing keys, cables, change or smaller items securely. The zipper is a bit bigger than perhaps necessary and may rub up against notebooks not protected by a simple sleeve case.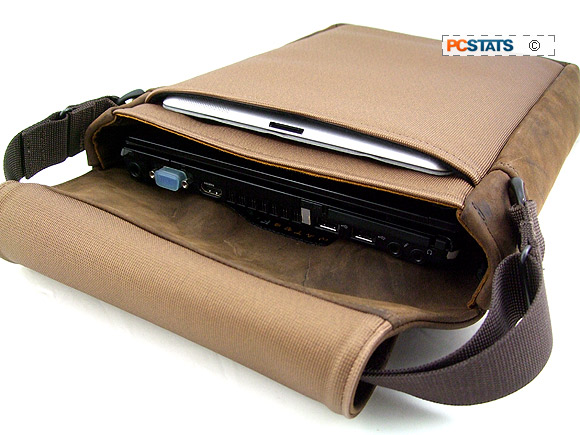 When sitting down for a meeting, it's small matter to tuck the flap back around for ready access to the Muzetto's contents.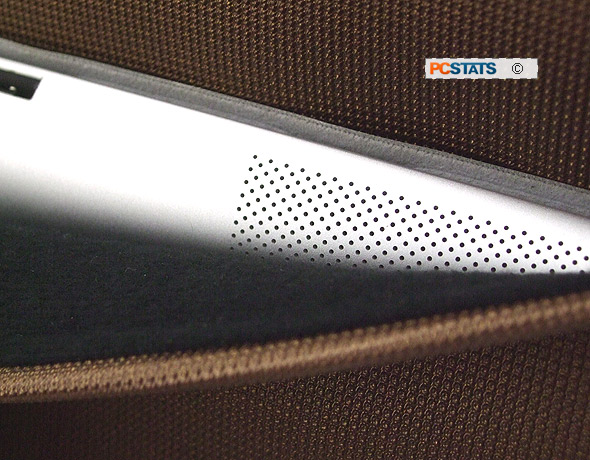 The outer pocket is padded on both sides so devices like the iPad can be slide in without fear of scratching the casing.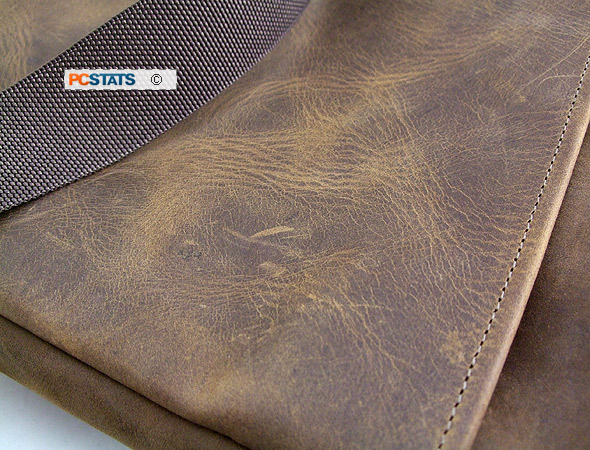 The back side of the Waterfield Muzetto satchel is made with a slightly thicker hide that is not oiled. The leather is nicely distressed and semi-smooth so no fuzzy bits of leather will wear off the wearer. This exemplifies Waterfields' attention to detail and commitment to functional design - using the right finish on the back side of the bag provides better wear resistance against clothing and garments.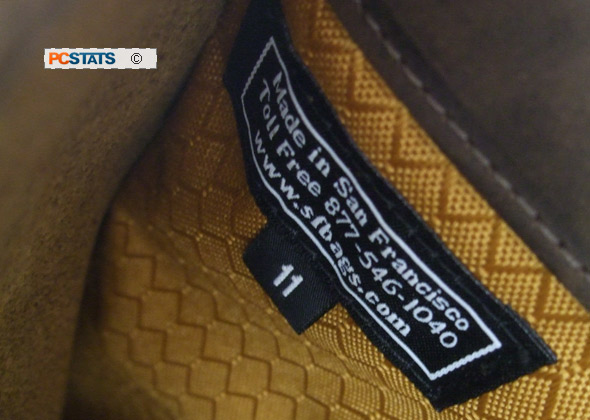 The bags are designed and sewn in San Francisco.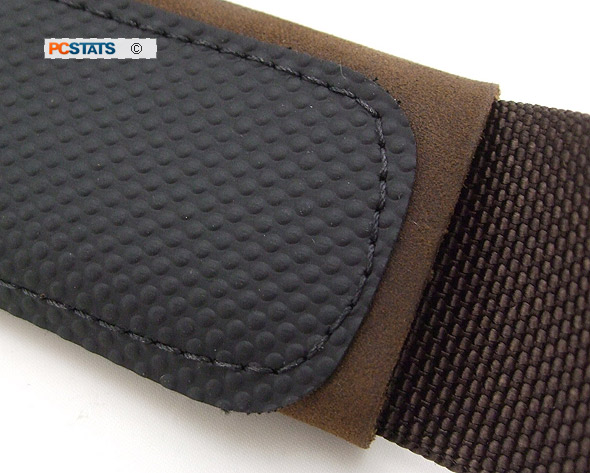 The shoulder pad is made from leather with a rubberized grippy shoulder pad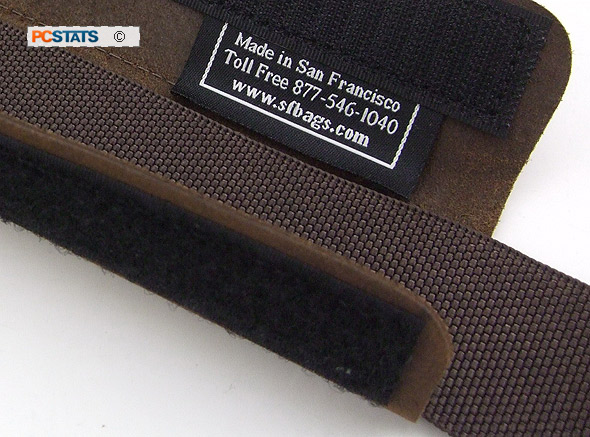 The shoulder strap attaches with a single strip of velcro, makers mark and contact information is discretely hidden on the underside.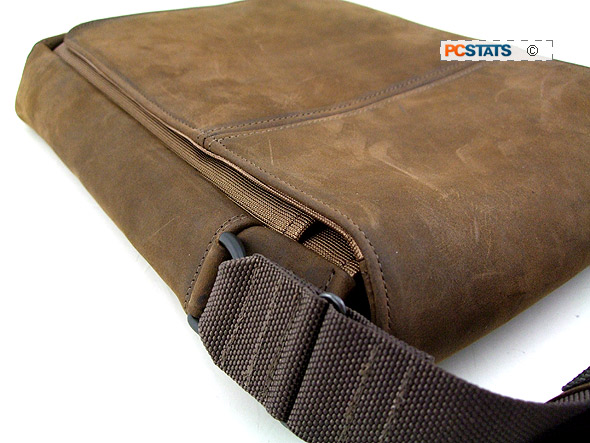 When it's time to head out, the Muzetto is an understated way to carry around your essential electronics, notebooks, paper, whatever. In a world of ugly nylon computer bags this vertical leather satchel stands out for its simplicity.
Apparently, the idea for a more substantial notebook bag came from a professor who, as the story goes, had gotten tired of carrying around a heavy laptop bag throughout the day from each round of meetings. Waterfield's vertical notebook bag is more convenient to carry around to informal meetings in the office.
Next up, a look at the leather Muzetto bag on a couple volunteer models :)