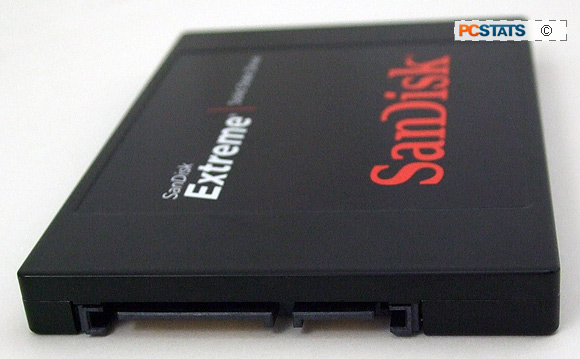 If you're still using a mechanical hard disk drive, pull out a stopwatch the next time you boot up Windows... while you sit around waiting for your PC to respond, consider that an SSD can fix this problem. Solid State Drives can noticeably improve overall computer system responsiveness and load times.
SanDisk, best known for camera memory cards, has finally stepped into the SSD market with the SDSSDX-240G-G25, a 240GB, 6Gb/s SATA III solid state drive that uses 24nm Toggle Mode Multi-Level Cell (MLC) NAND flash memory.
The 2.5" SDSSDX-240G-G25 is 9.5mm thick, making it compatible with most notebooks. It has enough storage capacity for either desktop or portable computing systems. Sadly, a 3.5" desktop adaptor bracket is not supplied with the drive.
Retailing for around $220USD, the SanDisk SDSSDX-240G-G25 costs about $0.91 per GB, making it quite affordable as SSDs run.
Compared against equivalent SSDs such as the OCZ Vertex 3, the SanDisk Extreme 240GB SSD comes out ahead or slightly behind in about half the benchmarks PCSTATS threw at it. PCMark Vantage was the notable exception, with the Vertex 3 claiming that crown decisively.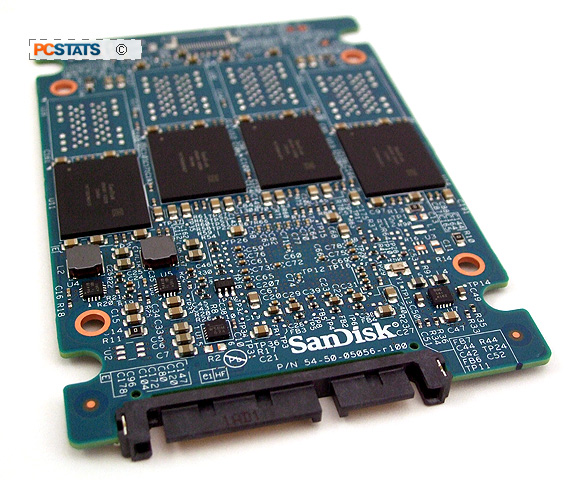 Thanks to its built-in RAISE, wear-leveling, TRIM, NCQ and S.M.A.R.T. diagnostic tools, the SanDisk Extreme 240GB SSD should last you quite some time. SanDisk backs its performance-oriented 240GB SSD with an industry standard 3-year warranty.
If you've held off upgrading your main OS drive to an SSD, now's the time to get off the fence and upgrade. Peak CrystalDiskMark results for this 240GB SDSSDX-240G-G25 drive were 504MB/s Read and 290MB/s Write (CrystalDiskMark's 1000MB test)! For a company new to the extremely competitive Solid State Drive market, SanDisk have entered the ring with a solid 240GB drive that holds it's own against the established SDD brands like OCZ. Recommended.