Abstract: This article is intended to deal with creating Virtual Private Networks (VPNs) to connect a home network with the outside world.


100% Rating:

Home > Reviews > Beginners Guides > PCSTATS
VPN and Security Options
Go to start/control panel/network and Internet connections/network connections and select the properties menu of the connection you just created. From here, we have some additional option in the 'security' and 'networking' tabs.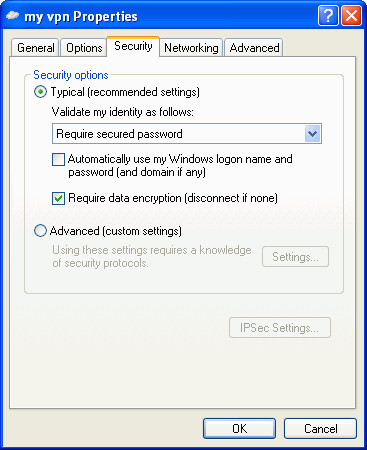 The security tab allows you to specify additional security and authentication settings. Most of these are best left untouched unless you know exactly what you want to do, but note the 'IPSec settings' button.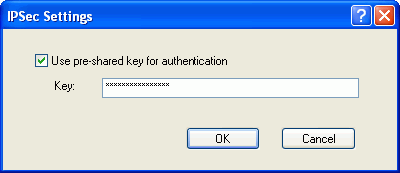 If you want to use L2TP/IPSec without digital certificates (which to create, you need a copy of Windows 2000 or 2003 server) you need to designate a pre-shared key in order to validate the IPSec connection between the two computers before the VPN can be formed. On the client computer, this is where you specify this key.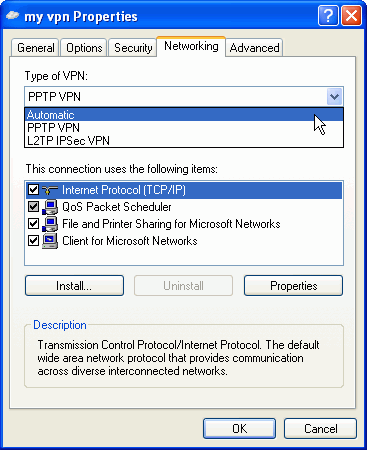 The networking tab allows you to specify the type of VPN connection that you wish to create, PPTP or L2TP/IPSec. If you use the 'automatic' (default) setting, a PPTP connection will be attempted first, and L2TP used if this is unsuccessful.
By selecting the properties of 'internet protocol (TCP/IP)' below, you can designate an IP address and other options that the VPN client will use exclusively when it connects to your host network. Note that to use an IP address specified here, you must have the 'allow calling computer to specify its own address' option checked in the TCP/IP properties of the VPN host computer. Open the connection, input the password and click 'connect' to connect to your VPN.
Some useful facts on VPN setup:
If you are using an Internet sharing device such as a home cable/DSL router, you may experience problems connecting to your VPN remotely. Many home routing devices now include some form of VPN pass-through feature which will automatically open the relevant ports, but generally this needs to be configured on the router, so consult your manual.
If you have no luck there, try forwarding TCP port 1723 to your VPN server for a PPTP connection, and UDP ports 500, 1701 and 4500 for L2TP/IPSec. Some routing devices that use Network Address Translation (NAT) may not work with IPSec unless you obtain the NAT-T (NAT Transversal) patch for IPSec, available from Microsoft for Windows XP and 2000. Download it through Windows update. Additional information is available here (https://support.microsoft.com/default.aspx?scid=kb;en-us;818043 ). also see some of pcstats other guides for more details.
once you are connected for all intents and purposes, a remote computer on a vpn is connected directly to your network. you may share drives and folders and transfer files over the link, or run terminal services or another remote desktop package like vnc over the now secured connection. find out about this and many other reviews by joining the weekly PCstats.com Newsletter today!