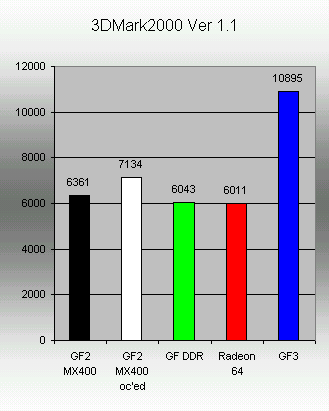 Other then the GeForce 3 knocking over everything here, the GF2 MX400 is just able to sneak by both the GF DDR and the Radeon 64. If I had decided to use the Det. 7.xx line, my scores would be higher.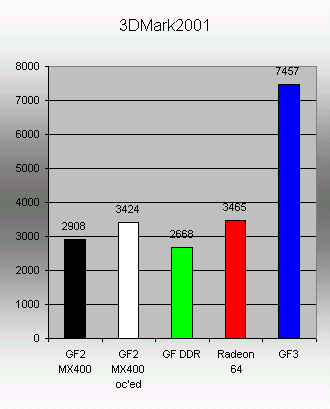 In 32-bit colour world, again, everything is far behind the GeForce 3, however, the MX is able to hold it's own quite well against it's older brother and even against a higher class card such as the Radeon. Supposedly, anything above 3000 is silky smooth.
3DMark is great and all, however, let's see how real MSI's GF2 MX400 deals with real world game engines. MDK2 is an now quite old however, but let's see if it can still prove it's worth.