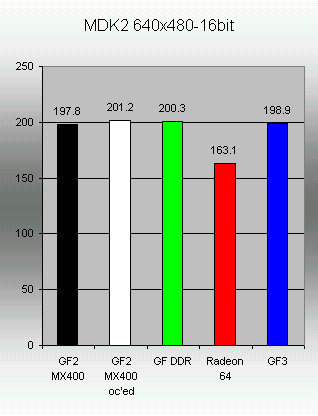 At this resolution/colour depth, the limiting factor is the CPU. None of the videocards except maybe the Radeon is being taxed at all.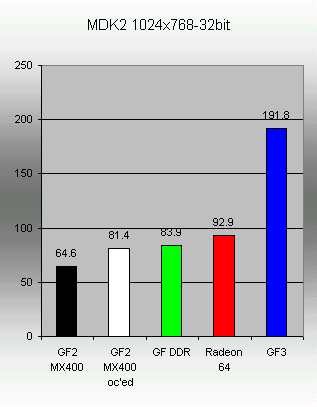 Even being close to 2 years old, MDK2 can still do it's job quite well. Here, the MX400 is bringing it up the rear by quite a bit. Even the oc'ed MX400 can't keep up with the GF DDR... It's probably because the GeForce DDR has more memory bandwidth.
Of course, this wouldn't be a videocard review if I didn't included Quake III benchmarks... Let's take a look at how the cards fair.