[>>]

[>>]

[>>]

[>>]

More>>

Search...

| | |
| --- | --- |
| General News | |

... 3 news stories awaiting approval
[LATEST]
Inno3D GTX 980 'iChill Herculez X4 Air Boss Ultra' Review

Got some spare cash to upgrade that weak old graphics card? If you have £500 burning a hole in your bank account then the Nvidia GTX980 is the first choice on our list. KitGuru has already looked at custom partner cards from MSI, ASUS and Palit but today we look at something very special indeed. The Inno3D GTX980 iChill Herculez X4 Air Boss Ultra is without a doubt one of the most hardcore graphics cards to grace our labs – featuring a scary looking four fan heatsink, and crazy 'out of the box' clock speeds. This is not one for the faint of heart.

[LATEST]
Netgear Nighthawk R7000 AC1900 Review

We are late to the game with this particular review, but we had so many requests from readers to look at the NetGear Nighthawk R7000 that we decided it was worth a (belated) look. No doubt you will have a instant love-it-or-hate-it reaction to the appearance of the Netgear Nighthawk R7000 router. It is certainly no object of beauty but instead looks very purposeful.

[LATEST]
MSI GTX980 Gaming 4G Review

Since the Nvidia GTX970 and GTX980 launch last month, we have looked at a wide cross section of partner solutions. Today we review the MSI GTX980 Gaming 4G – the big brother of the formidable MSI GTX970 Gaming 4G, which we reviewed back on September 19th. Should you be treating yourself to an MSI GTX980 upgrade before the end of the year?

[LATEST]
MSI GS60 Ghost Pro 3K 2QE Review (Gold w/ GTX970m)

If you are looking for a gaming laptop with Nvidia's latest Maxwell architecture then our review today of the new MSI GS60 Ghost Pro 3K 2QE will interest you. This machine features the GTX970m mobile GPU, alongside Raid SSD's, an Intel Core i7 quad core processor, 3K screen, 16GB of DDR3 memory and a rather fancy limited edition gold chassis. All well and good, but is it worth the £1,799 asking price? Kitguru take you on a guided tour.

AOC U3477PQU 34 inch 3440x1440 IPS Review

If you are building a new system for 2015 then the latest breed of 'UltraWide' monitors might already be on your radar. With this in mind today we look at the AOC U3477PQU UltraWide WQHD which features a 3440×1440 resolution. This is an IPS panel with a 5ms GTG refresh and D-SUB, DVI-D, HDMI and Displayport connectivity. Should this be making your shortlist?

Linksys WRT1900AC Dual Band Wireless Router Review

Today we are looking at the WRT 1900AC dual band wireless router from Linksys. This is the current flagship model sporting the latest dual band technologies along with the 802.11 ac wireless specification. With a theoretical transfer speed of well over a Gigabit per second, wirelessly, can the WRT1900AC make ultra high-speed WiFi connections a reality? Let's find out…

Which Gigabyte X99 board to choose?

As the dust starts to settle from the launch of Intel's X99 platform and the latest GTX9xx cards from nVidia, level heads are looking at the benefits being offered by the new technologies, and beginning to think about making the investment. With prices varying so much, which mainboard is right for your project? KitGuru gets up close and personal with Andrew Ditchburn, technology guru for Gigabyte.

Logitech G700s vs. Corsair M95 gaming mice review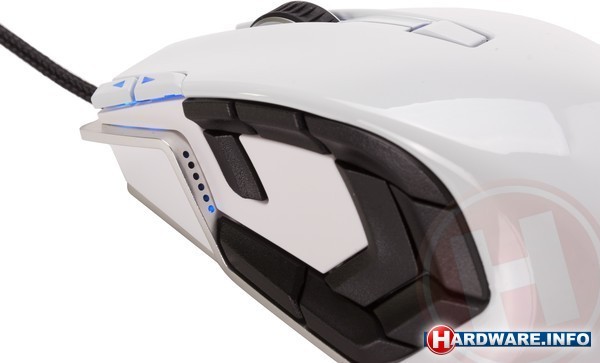 Gaming mice with many buttons are becoming more mainstream. Given their popularity, you probably won't be surprised to learn that updated versions of previously released products are being brought onto the market, as is the case for the Logitech G700s and the Corsair M95 gaming mice. Previously outfitted with a 5700 DPI sensor, they now both sport a new 8200 DPI one. We went looking for differences.

Synology DS415+ review: quad-core NAS

With the DS415+, Synology has brought a new NAS onto the market based on Intel's Avoton quad-core processor. The device's performance is great, and the included DSM firmware offers a great deal of functionality. All this makes the DS415+ a very interesting NAS for the truly demanding user. This product truly comes into its own when used in an enterprise environment. For the average consumer, a less powerful and expensive model will often times be more interesting. However, if you want the very best 4-bay NAS that Synology currently has on offer, then this is the device you're looking for. As far as we're concerned, the DS415+ more than deserves a Gold Award!"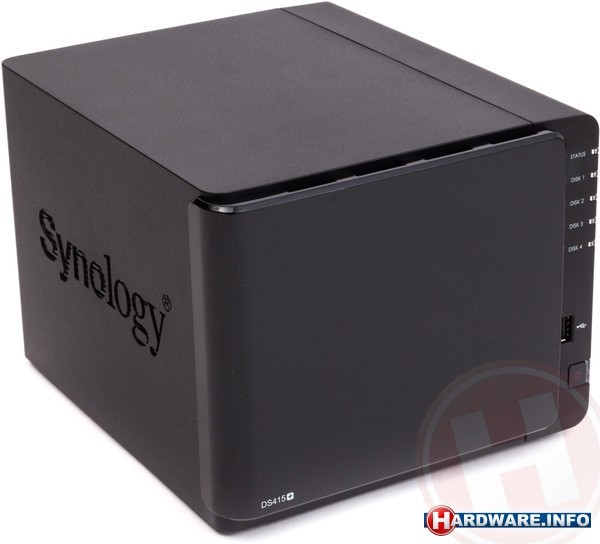 Plantronics RIG Surround Gaming Headset Review

We are very excited to be taking an early look at the upcoming Plantronics RIG Surround. It's not only because Plantronics has a stellar reputation, but because we've had great firsthand experiences with their other gaming headsets. The Plantronics RIG Surround primarily consists of two components – a headset and an external sound card called the RIG mixer that also allows gamers to attach their smartphone and use the setup like a home call center. The headset is completely unchanged from the original RIG released in 2013, but the new mixer is now a full-fledged external sound card with Dolby virtual surround sound. Read on to find out more about this gaming headset.

Intel Core M 5Y70 Broadwell-Y Benchmarked At IDF 2014

Intel has officially revealed the Core M processors, the first fifth-generation Core processors that use the 'Broadwell-Y' microarchitecture. We've told you about Broadwell-Y before, but we've never been allowed to see detailed performance numbers, let alone run benchmarks ourselves on the reference platform. That all changed today when we were able to run benchmarks on the Llama Mountain reference tablet that was powered by the Intel Core M-5Y70 Broadwell-Y Processor!

ECS Z97-PK Deluxe mATX Motherboard Review

I am constantly asked to help build a low cost system for the casual gamer. Generally, I'll point them to an AMD based system, which doesn't compare to an Intel Core i5 system, but generally it's within people's budget and does what they need. Earlier this year, Intel released the Pentium Anniversary G3258, which comes unlocked and has been found to be a massive overclocking processor. ECS has released the Z97-PK Deluxe mATX motherboard is designed for Socket 1150 processors, with a focus on the Intel Pentium G3258 '20th Anniversary Edition' processor. Right now, the ECS Z97-PK Deluxe motherboard is a little hard to find as it is just being released, but you can find it at a few places for $79.99 plus shipping. This makes it the lowest priced Intel Z97 board on the market and I just had to take a look at it.

HMDX Craze Bluetooth Earbuds Review

HMDX is best known for their award winning Jam Bluetooth speaker line. While Jamz Audio and HMDX Audio are now separate companies, many of their designs are still very similar. HMDX has the Craze Bluetooth ear buds, while JAM Audio has the Transit. If you take a look at these, they are nearly identical, with just slight variation in design and a difference in cost. The HMDX Craze Bluetooth ear buds, are self-explanatory, they are wireless earbuds that connects to bluetooth enabled devices. Read on to see how they perform!

AMD's Carpe Verde Pro GPU

On the Neoseeker review bench today is another sub-$100 graphics card built around AMD's Carpe Verde Pro GPU, the XFX R7 250E Core Edition. As you will have gathered from the pricing, it's intended to provide competitive performance for users on a budget with a compact form fact to boot. See how it fares against similarly priced cards.

Diamond's Dual Band 2.4Ghz/5.0Ghz Wireless

If you need to fix a dead spot in your WiFi setup at home, Diamond's Dual Band 2.4Ghz/5.0Ghz Wireless 802.11n Range Extender just might do the trick at a low enough price and simple enough installation: just plug it into any available wall outlet. It can also function as a bridge, converting a WiFi signal into a wired ethernet connection.

NVIDIA rings in its Game24 celebration

NVIDIA rings in its Game24 celebration of PC gaming with the new GeForce GTX 980 and 970. While similar to the GTX 700 series reference cards in appearance, these new cards boast nothing less than the most powerful implementation of NVIDIA's Maxwell GPU architecture yet. We had the chance to test drive the GTX 980, featuring a 1126/1216 MHz core/boost clocks, 4GB GDDR5 memory clocked at 1750 MHz on a 256-bit bus, 2MB L2 cache, 128 Texture Mapping Units and 64 Raster Operating Units. Despite having a lower transistor count than the GTX 780 Ti, the GTX 980 actually promises even better performance at a lower TDP of 165W, complete with potentially exciting new graphic features like Voxel Global Illumination technology, Super Resolution, and Multi-Frame sampled AA.



The best Guides by the best writers on the internet; PCSTATS Beginners Guides explain computers, software, and all those other wonderful things that cause you frustration.

Learn how to use your computer better, master the internet while protecting yourself, and know what to do when your hard drive kicks the bucket.



"Get the 'Stats and Stay Informed!"